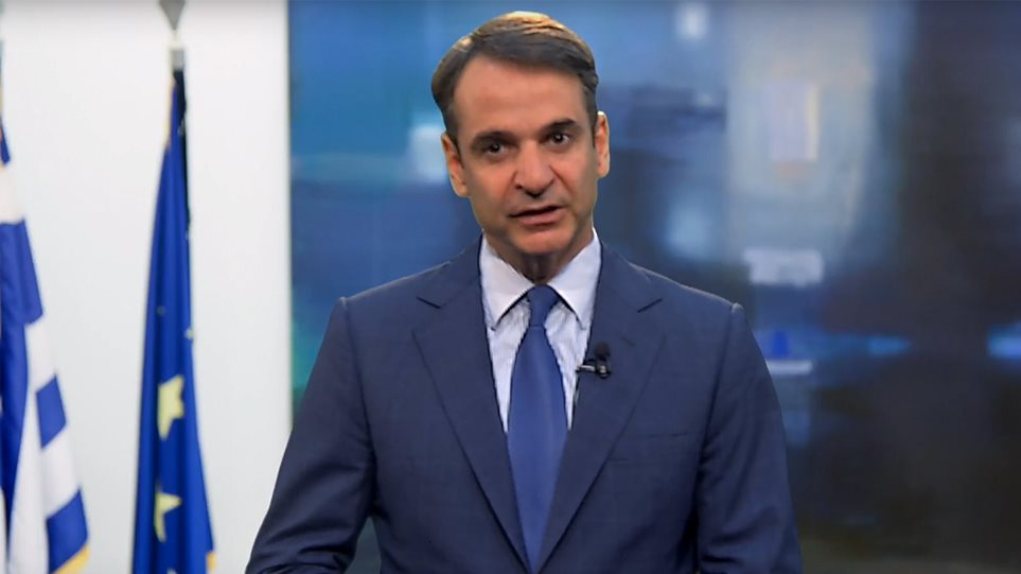 ND may have made the most of the nationalistic sentiments of a part of society regarding the Macedonian issue, in order to win the elections comfortably, but as a government it is preparing a pragmatic shift.
Sources say that in his programme statements, the prime minister will be careful in his mention of the neighbouring country, and he will avoid harsh words against the Prespa Agreement. The government has no intention to revise the Agreement. Mitsotakis will simply say that he will monitor the implementation of the Agreement and will use his veto on Skopje's EU accession course if he notices violations from their side.
It is characteristic that the Prime Minister did not comment on the British Prime Minister Theresa May's mention of the Agreement. It was an important step forward, said Ms. May, and welcomed Kyriakos Mitsotakis' commitment to comply with the agreed terms. Of course, Mrs. May's comment was not referred to in the briefing at the Maximos Mansion, in order to avoid reactions from the "tough" members of the party. It is characteristic that the new ministers, when referring to the Agreement, are particularly careful. Miltiadis Varvitsiotis, for example, spoke of "beneficial ways of cooperation for both sides", while Defence Minister Nikos Panagiotopoulos spoke of "a better future for both countries". Party members recall that Kyriakos Mitsotakis never said that "Macedonia is one and is Greek." On the contrary, he had adopted the stance that geographically Macedonia extends to three different countries.
It is not without meaning that the new Minister of Foreign Affairs, Nikos Dendias, was one of the most moderate about the Prespa Agreement, and he had also had a public disagreement with Antonis Samaras, who led the waves of protest "against the treacherous, as he characterized it, Agreement". At a time when Turkey is increasing its provocative actions mainly towards Cyprus but also towards Greece, to disrupt the Greek government, its relations with its allies either in NATO or in the EU because of the Skopje issue would not be beneficial to national interests. A toughening of Greece's attitude would also have resulted in the re-orientation of North Macedonia into a situation where Turkey's conflict with the United States and, by extension, with NATO, has removed it from Ankara's influence.
Naturally, for Kyriakos Mitsotakis, there is always the home front. The tough members of his party are pushing for a policy turn on the matter. The right-wing voters resent this. SYRIZA, on its part, highlights the inconsistency before and after the elections and the "exploitation of the matter as long as the negotiation was in progress"./ibna