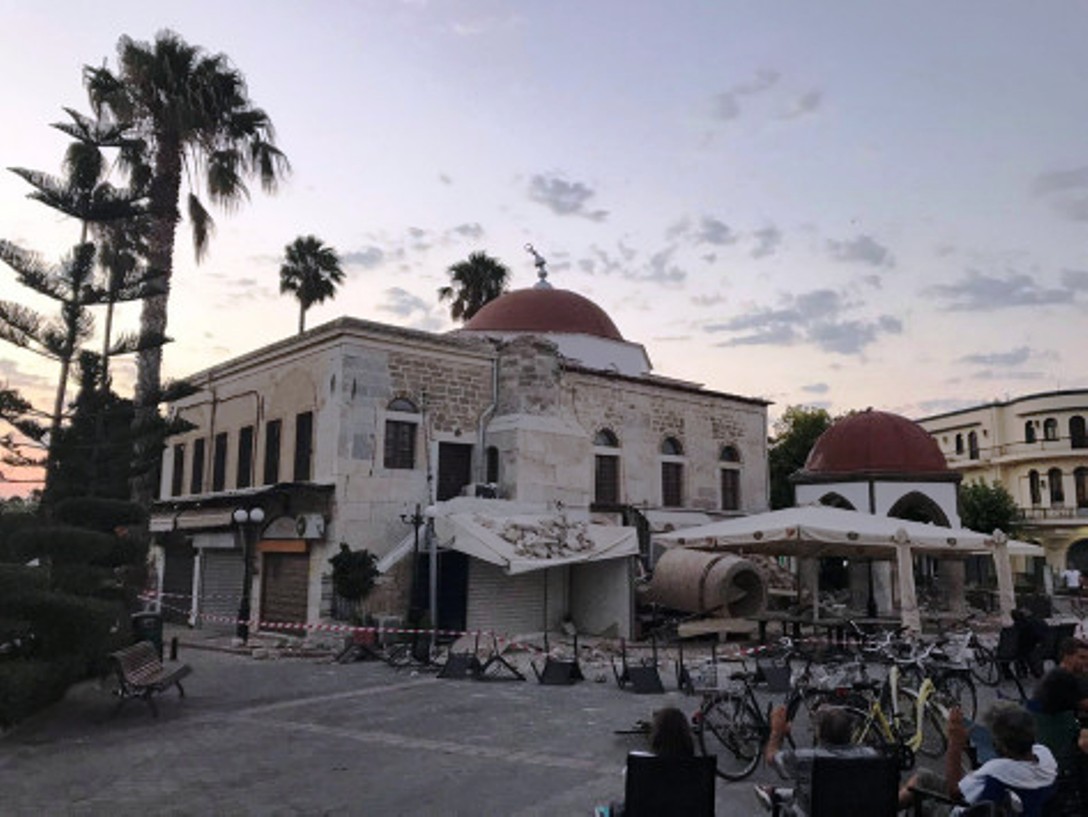 A strong earthquake struck the island of Kos early on Friday killing two people and injuring many others.
The 6.4-magnitude quake hit 12km north-east of Kos, near the Turkish coast, with a depth of 10km, the Athens Geodynamic Institute said.
Some buildings were damaged.
The quake struck near major tourist destinations around the Aegean sea in the early hours of Friday, Turkish and Greek officials said. Around 200 people have been injured, officials said, with at least 120 on Kos and 70 in Turkey.
The United States Geological Survey (USGS), which monitors earthquakes, said it was a very shallow quake – only 10km (6.2 miles) below the seabed – off the southwestern coastal city of Marmaris in the Mugla province. The epicentre was just 10km south of the Turkish resort of Bodrum and 16km east-northeast of Kos.
The Turkish towns of Bodrum and Datca, and Kos in the Dodecanese Islands archipelago are all major tourist destinations.
George Kyritsis, the mayor of Kos, told Reuters that at least two people were killed in the Greek island and several were injured by the quake. "We have two dead and some people injured so far," Kyritsis said.
He later added that the two dead were foreigners, one Turkish 39 years old and the other Swedish 27 years old.
A hospital official on the island told AFP they had been killed when the ceiling of a building collapsed. Emergency services said the affected area was a bar in the centre of Kos town.
The island's port was among structures that sustained damage and a ferry en route there was not docking, the coast guard said. Greece's fire service said it had rescued three injured persons from a damaged building./IBNA