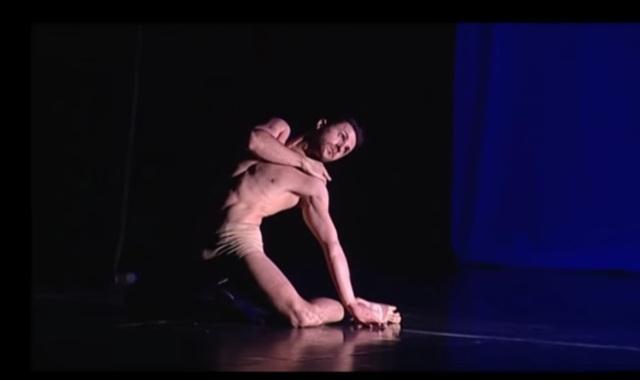 The frightening transformation that money makes to a person comes through the play "Power of the chair", which was followed by Albanian art lovers this weekend in the Academy of Arts in Tirana.
"Power of the chair" and "Upside Down" are two choreographic plays produced by Rovena Dilo and choreographs Eltion Merja and and Enson Mula.
This is a transformation into choreographic movements of a philosophical debate which has lasted for centuries and which has affected the entire world.
This was the inspiration of the choreograph Eltion Merja for the two ballet pieces, "Power of the chair" and "Upside down". Part of these plays are also 8 ballet dancers who go around "the chair of power".
The producer of the show is singer and prominent publicist, Rovena Dilo. She says that these two works demonstrate the game of power from the chair to the wanderer, who gains power from the love that he gives and not money.
These are two parts which are separate to one another, but both of them speak of a social problem.
Rovena Dilo says: "It's the power that transforms man. In one of the plays, power is able to take a person's life, while in the other, power finds its place alongside a wanderer whom we never appreciate".
Merja, one of the most prominent names of the National Opera and Ballet Theater offers more details on these two plays that are shown on the stage of the Academy of Arts: "Both plays demonstrate the way people behave under the effect of money in a civil society and the power that money exerts on people".
Meanwhile, he adds: "I want my creations to be closer to the public, choreographically and the history depicted in them. I would want the public to understand what each movement aims to depict".
Meanwhile, the producer of the show, says that the "Power of a chair" is a show based on the metamorphosis of an individual toward power, where the latter is symbolized by the chair. /balkaneu.com/