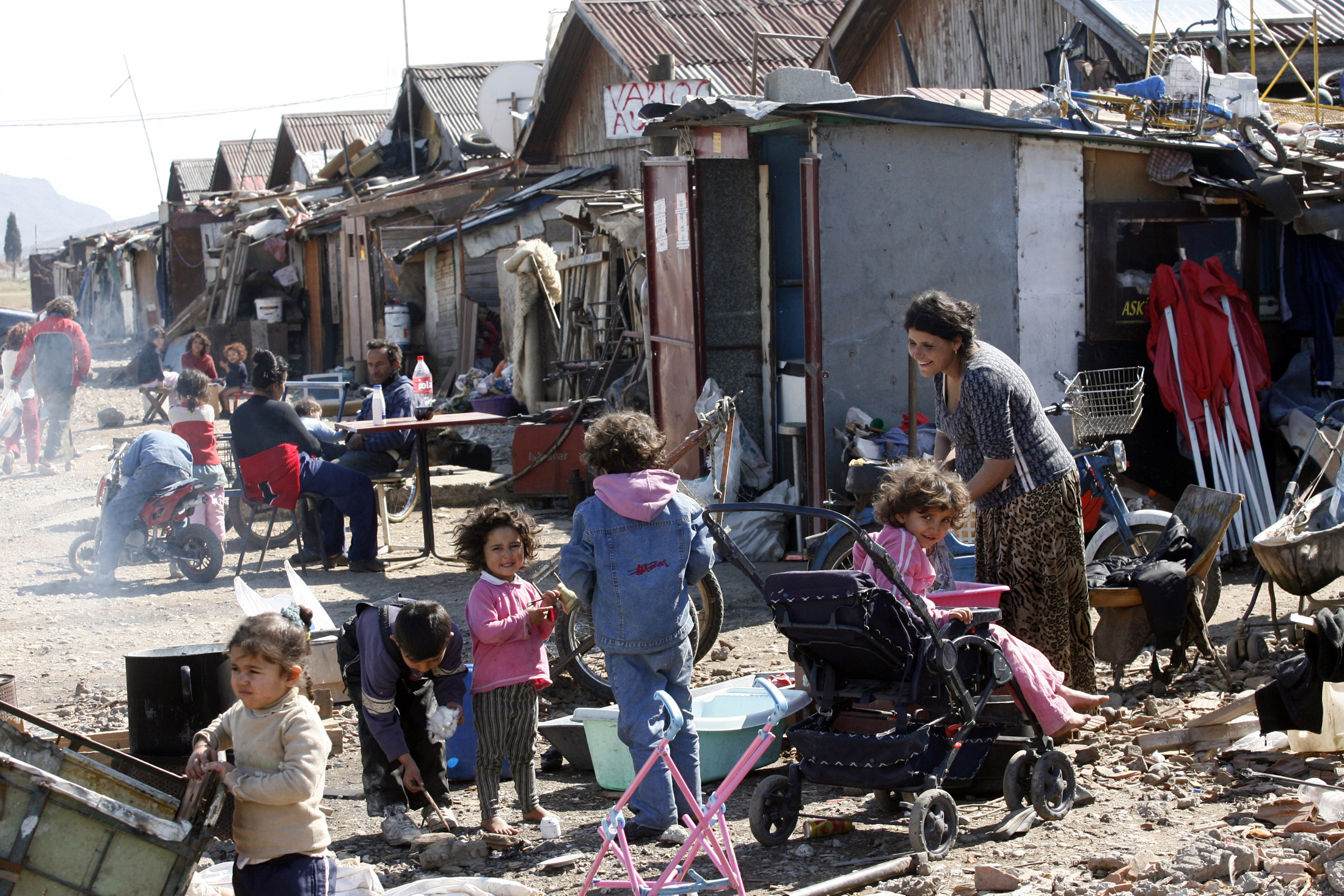 By Adnan Prekic – Podgorica
In Montenegro there are about 8,000 Roma and this population represent around 1.3% of the country's total population. Although the position of this community has been improved in recent years, they still live in extremely poor conditions and the advancement of this community will be one of the tasks of Montenegro on its way to European integration. More than 90% of the Roma population lives in undeveloped areas, very few of them have a permanent job and ethnic gap in Montenegro is mostly directed precisely towards the Roma.
The situation of Roma in Montenegro is best illustrated by the fact that only 5-7% of them have a permanent job. The problems this community faces in Montenegro have been the same for years. Very few Roma are educated or when they do they give up early on, which makes it difficult to find a job. Most  do not have any personal documents, and the majority is living in disordered neighborhoods below any standard of living.
The conditions in which Roma live are not the only problem, as the ethnic gap in Montenegro is made very clear when it comes to them. Research conducted by CEDEM agency shows that every fifth citizen would not want to live in the same state with the Roma. A third of the population in Montenegro would not want to live in a neighborhood with Roma, more than 43 percent of respondents would not want to have a member of the Roma population as their superior at the work and almost 43 percent of respondents would not like to hang out and visit a Roma. Unlike other minorities and minority ethnic communities, who are involved in the flows of contemporary Montenegrin society, Roma are the most vulnerable and marginalized minority ethnic community in the country.
Improving the situation of the Roma community is one of the government tasks in the process of harmonizing  with EU standards. The government has adopted a new strategy for improving the position of Roma from 2012 to 2016. This plan involves concrete measures towards the integration of the Roma. The focus is on permanently resolving the issue of internally displaced persons, as the largest number of Roma who are in Montenegro originally came from Kosovo, where they arrived during the conflict in 1999. They were given the status of foreigners with permanent residence that gives them the same rights as other citizens. The government plans to improve the situation of the Roma  through affirmative action, especially in the field of education.  Sustainable financing and improving human resources in institutions, according to the plans of the government, should provide a stable and continuous implementation of the assimilation process.