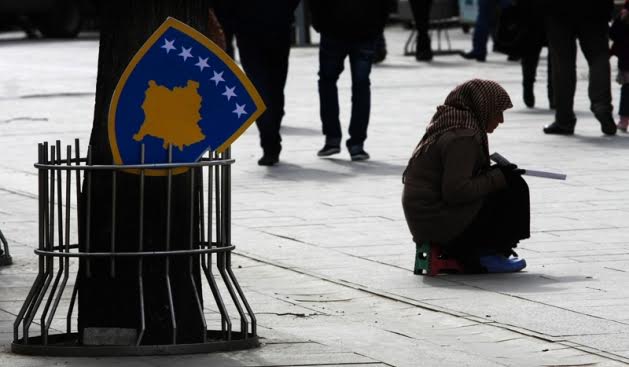 Pristina, 28 August 2015/Independent Balkan News Agency
By Elton Tota
Falling standards of living and unemployment have caused delays in the payment of bank loans by individuals.
Citizens have difficulties in paying local government taxes and many bank accounts have been frozen.
According to the latest report of the Central Bank of Kosovo, level of general loans in Kosovo has amounted to 2 billion euros or 6% more than last year.
Business loans have amounted to 1,3 billion euros, while individual loans have amounted to 660 million euros.
The findings of the study suggest that nearly 40% of the total borrowers have problems paying the loan, as the value of the monthly installment occupies over 50% of the net monthly incomes.
Households had more difficulties in paying the monthly installments, where 44,7% of them spent more than 50% of their monthly incomes as opposed to 36% among businesses.
The life of the people living in debts is full of insecurities. A citizen from Pristina talks about the fact that she's unable to pay the monthly installments of her loan.
"I have taken out a business loan, but I have no money to pay the installments. My incomes are not sufficient to maintain my family. Sometimes I must borrow money to pay the bank installment. I'm under pressure on a daily basis", says Linda R from Pristina.
The same opinion is also shared by Visar H from Fushe Kosovo, who a year ago took out a loan to make repairs on his house.
"I took out a loan to repair my house. But now I must face financial problems. Interest rates are very high. I cannot pay the loan with my low wage", Visar says for IBNA.
The growing trend for debts and delays in the payment of debts doesn't surprise economists.
Economy professor, Avdulla Prepreza told IBNA that high prices and low wages have had an impact in household finances.
According to him, with minimum wages and high interest rates, people are unable to pay their bank loan installments.
"Low standards of living, low wages in the public and private sector do not offer the citizens the opportunity to live a normal life, thus borrowing remains the only solution for them", he says.
Economists do not see a solution for this problem unless there's economic growth this year or next year.
According to the "Financial System" publication of the Central Bank of Kosovo, interest rate on business loans is 7,4%, while interest rate on individual loans is 8,2%. A while ago, interest rates on these loans amounted as much as 15%. /ibna/