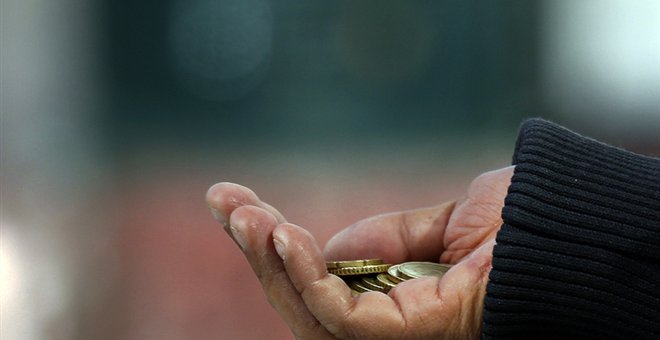 Review by Christos T. Panagopoulos –
Greeks are on average almost 40% poorer than they were in 2008, according to data, laying bare the impact of a brutal recession and austerity measures the government may be forced to extend into next year.
Gross disposable incomes fell by 29.5% between the second quarters of 2008 and 2013, statistics service ELSTAT said on Tuesday.
Adding in cumulative consumer price inflation over the same period takes the decline close to 40%. Total workers' compensation has fallen 34% since the second quarter of 2009.
Over the same period, the government slashed social benefits by 26%. The statistics service said the deep economic malaise also affected household savings rates, which fell 8.7% in the second quarter of 2013 versus a 6.7% drop a year earlier.
Source: Kathimerini