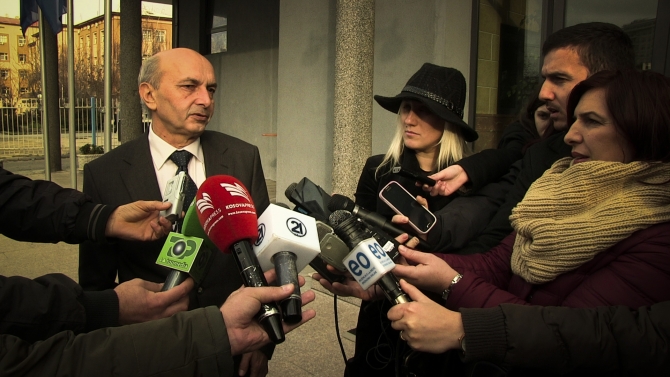 Pristina, December 1, 2014/ Independent Balkan News Agency
By Elton Tota
Although it's been a few days since the signing of the coalition agreement between PDK and LDK, the public opinion is still unclear about the post of the PM, although there's been a lot of talk about Isa Mustafa being on this post.
After a meeting held with members of the work groups, Mustafa has also talked about the post of the head of the government.
He said that the agreement with PDK continues to be the one initially signed and that it will continue to remain so. According to him, LDK has said since the beginning that it doesn't enter a coalition without being given the post of the PM.
"This was the initial agreement and this is how it's going to be. We have also declared in the General Committee of LDK that we will not make any agreements with anybody, if LDK is not given the post of the PM.
Mustafa has not talked about the division of posts, by saying that it would not be a good thing to talk about it without first formalizing the agreement.
He said that the division of responsibilities will be finalized today or tomorrow.
"We're now working about the governing program and the division of responsibilities. It's an intensive work and we would not have agreed to enter this coalition if it didn't meet our objectives", declared the leader of LDK.
According to Mustafa, parliament will convene on December 8 in order to proceed with the constitution of institutions. /ibna/