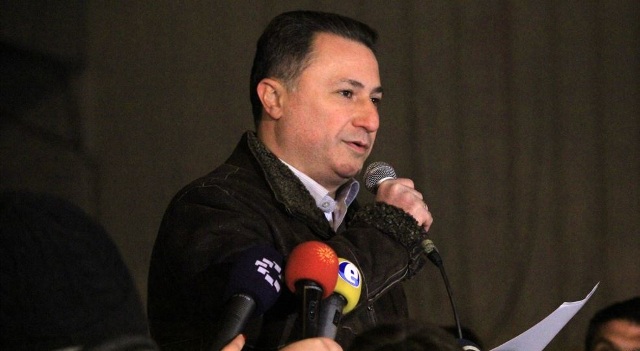 The European Union has expressed its concern about the tense situation after the elections in FYROM and the strong political rhetoric used by VMRO-DPMNE.
Asked to comment on the latest declarations of the head of VMRO-DPMNE, Nikola Gruevski against foreign ambassadors for intervening in domestic political affairs, the European Commission spokeswoman, Maja Kocijancic said that they are concerned over the negative rhetoric of the recent days.
She said that politicians must allow relevant institutions such as the State Election Commission and the court to work without pressure and without political influence.
"We call on all interested sides to behave responsibly in order for citizens to have more faith on public institutions and the democratic process", said Kocijancic.
According to her, the EU is looking forward to the constitution of the new parliament and the creation of the new government, which must continue with the process of reforms.
Meanwhile, there have been more domestic reactions against the rhetoric of former PM Nikola Gruevski.
"There must be no hostilities against the international community, but there should be more focusing on strengthening friendship and cooperation in order to continue with the path of European Atlantic integration", says the head of the Institute for European Policies, Malinka Ristevska Jordanova.
According to her, this strong language is dangerous and has consequences.
During the weekend, former PM Nikola Gruevski said that he would not allow further intervention of foreign ambassadors in domestic political affairs and that his party will not participate in the voting process if it is repeated and that the role of NGOs which are funded with foreign funds will be scrutinized.
On the other hand, a decision by the Administrative Court is expected to be issued on the complaints filed by political parties.
In case voting is repeated in particular areas, then these elections will be held during the weekend, otherwise, the final results will be announced. /balkaneu.com/