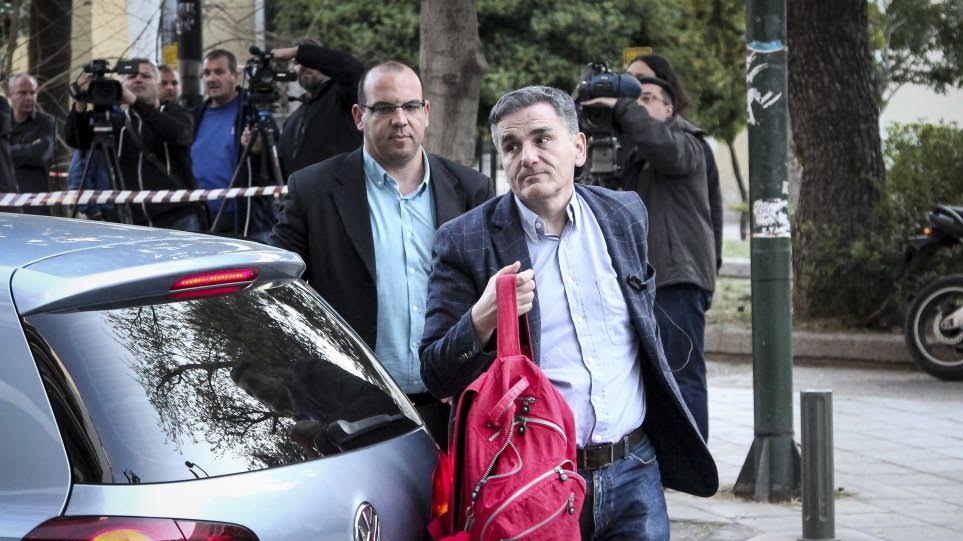 Athens is gradually preparing to "exit" its bailout program in August, as negotiations have begun over the arrangements that will be put in place to assure the country's economy remains on track.
The head of the country's ministry of Finance gave the strongest hint yet that some form of surveillance will be agreed with creditors, however, this is likely not to involve the adoption of fresh austerity measures.
In an interview with Efimerida ton Syntakton newspaper, Greek Finance Minister Euclid Tsakalotos says the main scenario being examined by Athens and international creditors involves a post-bailout supervisory framework.
The minister also admitted that there are issues that may not be resolved by August 28, when the bailout program officially expires.
According to the minister, the post-bailout arrangement will not include "new terms", while a growth program currently being drafted by the Finance Ministry will provide for a series of reforms. Tsakalotos added that the Greek growth plan – which will be presented to the Eurogroup this month – will create the fiscal space necessary to address the issue of lower and middle classes being excessively taxed.
Another important issue for Athens involved the form of debt relief the coalition government hopes to secure going forward. In this respect, the stance of the International Monetary Fund and the German government is seen as crucial.
April will be an important month as the IMF's Spring Meetings will take place from the 16th to the 22nd of the month. During this period, the Fund will publish reports on the Greek Economy (as part of the World Economic Outlook and Fiscal Monitor). These will largely determine whether or not the IMF will push for an earlier adoption of a measure to slash the income tax-free threshold slated for 2020.
Its Global Financial Stability Report is also seen as critical ahead of the stress tests Greek banks are set to undergo. A clearer picture of the Fund's views and intentions vis a vis Greece – and especially IMF participation in the Greek bailout program as a lender – will be provided by Managing Director Christine Lagarde, during a customary press conference on 19 April.
Greek government sources consider the IMF to be in favor of the coalition government's position on the need to address the debt issue. However, doubts remain over the IMF's projections concerning key indicators such as GDP growth, primary surpluses, debt levels, etc.
Analysts expect the Tsipras administration to push creditors to scrap agreed pension cuts and the reduction of the tax-free threshold in 2019 and 2020 respectively. This hope rests on the positive vibes put out by the Greek economy. In any case, Berlin's stance will also be critical in this respect.
Observers point out that the implementation of the aforementioned measures could be traded off by Athens for a brave debt relief deal, connecting debt to future growth rates…. / ΙΒΝΑ