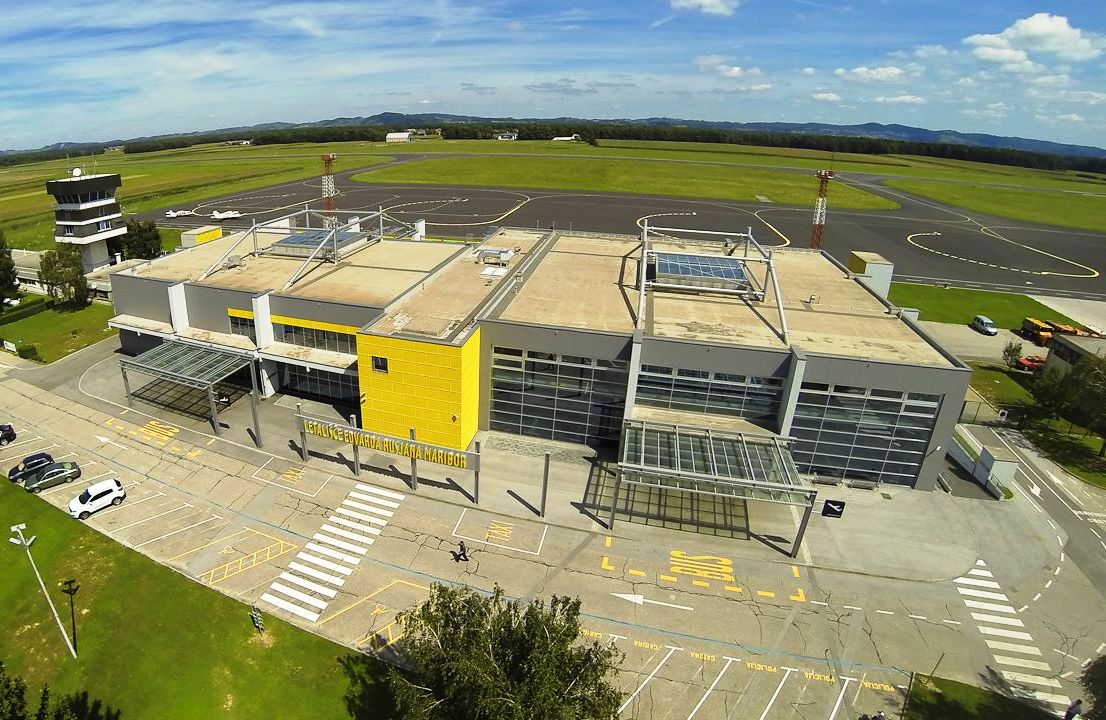 Locals living near the Edvard Rusjan Maribor airport have not taken news about the extension plans of the airport well.
They have voiced concern about the effects of this expansion which is planned by the owner of the airport operator.
SHS Aviation, the Chinese owner of Aerodrom Maribor, was scheduled to present the project to the public on Wednesday, but it cancelled the event at the last moment, STA reports.
Miklavž Civil Initiative explains that citizens' concerns are related to the fact that locals are not included in current plans for the airport alluding to the severe changes this possible extension could make them suffer, environmentally and noise wise. Not to mention the gas emissions that worry them too.
"After signing a 15-year lease on the airport with the government last year, SHS Aviation announced it would invest about EUR 660m to extend the runway, build passenger terminals, hotels, a shopping centre and an aircraft dismantling facility.
SHS Aviation also wants to establish 11 regular routes from Maribor, including to China. This would be a significant increase over the current single regular route."
The reply here comes from Simona Marko of the Miklavž Civil Initiative: "This area already suffers extreme negative environmental effects. Some days schools and kindergartens are advised to keep the children indoors." Marko considers the news "alarming and we need to make it clear that we will not allow it."
The Miklavž Civil Initiative clarifies it favours the development of the region, but withstand further plans that could prove harming. Marko explained that the sees the existent infrastructure as "enough to cater to the region's development needs.".
STA reads that despite the eagerness of the local authorities, the fate of the plan is unclear, as the airport infrastructure is owned by the state and Economy Minister Zdravko Počivalšek has likened the plan to a tenant renovating the apartment without telling the owner…. / IBNA