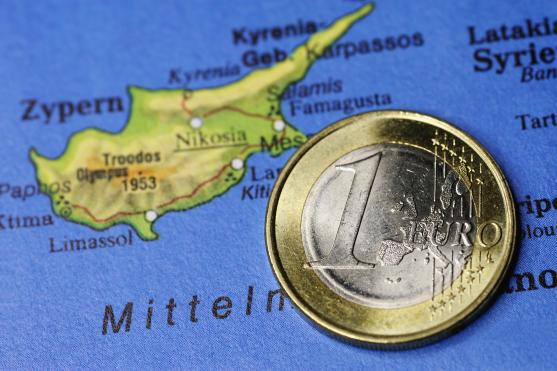 By Kyriacos Kyriacou-Nicosia
The return of Cyprus to the international markets is described on Thursday as positive, by Fitch Ratings. But the agency said that this does not mean that market access will be permanent as risk to the struggling economy of the Eastern Mediterranean island's economy remain.
On Wednesday, Cyprus issued a five-year bond that was oversubscribed by four times as offers reached €2 billion enabling the authorities to issue bonds worth of €750 million. "Cyprus`return to the international bond market is positive for the sovereign, helping it meet funding needs and improving its financing flexibility," Fitch said in a press release, adding however that "it is not certain that market access will be permanent, and the high level of sovereign risk in Cyprus is reflected in its `B-`rating."
The agency said the issue came 15 months after Cyprus entered its €10b EU-IMF programme and three years after it lost international market access. It adds that other bailed-out countries such as Ireland and Portugal took 20 months to return to the markets, whereas Greece took approximately four years.
"Issuing five-year bonds strengthens financing buffers within Cyprus`s EU-IMF programme, which already includes a buffer of more than €2 billion," Fitch notes, adding that "proceeds will be used to partly repay a government bond issued to Bank of Cyprus as part of its restructuring."
Good implementation of IMF programme
It also said that the Cypriot authorities plan a smooth bond redemption profile through future operations, as the island`s debt repayments are set to increase to around €1 billion in 2016 and €1.5 billion in 2017.
Recalling that "good implementation of the EU-IMF programme and better-than-expected fiscal and economic performance saw us revise our Outlook on the sovereign`s `B-` Long-Term Foreign-Currency Issuer Rating (IDR) to Stable from Negative last month, and upgrade the Local-Currency IDR to `B-` from `CCC`,", Fitch notes that "the equalisation of the IDRs reflected the reduced risk of restructuring of local law bonds.
"Cyprus has outperformed its programme targets (the primary fiscal deficit in 2013 was 2% of GDP, versus a programme forecast of 3.1%), partly because the GDP contraction following the collapse of the financial sector was not severe as forecast. Government expenditure control has also been tight," the agency adds.
It pointed out however that "Cyprus' continued deep economic and financial adjustment still poses significant risks to creditworthiness. Medium-term targets under the programme remain ambitious. The ratio of gross general government debt to GDP is high and will peak at 126.3% of GDP in 2016 under our baseline projections," with the failure to reduce primary deficit further considered as the main risk to debt sustainability.
Recession remains deep
"Although not as bad as feared last year, the recession will remain deep (we forecast a 3.9% GDP contraction in 2014). The core domestic financial sector has been recapitalised, but asset quality has deteriorated," Fitch said. It added that Cyprus` return to the market reflected the strong performance of peripheral eurozone sovereign debt this year, with Greek, Portuguese, and Irish yields all falling substantially.
"This will be beneficial for funding costs, debt sustainability and wider economic sentiment. However, the fall in yields is not necessarily commensurate with a fall in credit risk," the agency concludes.