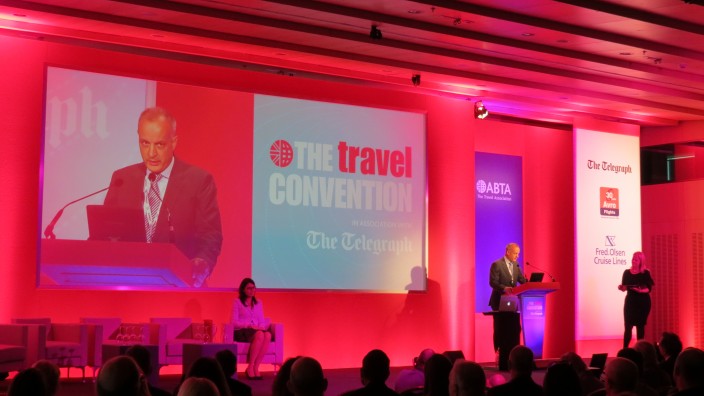 Review by Christos T. Panagopoulos –
Dubrovnik was the host of the Association of British Travel Agencies (ABTA) 2013 travel convention in a famous hotel in Dubrovnik this week.
"It's a great honor to welcome you to Croatia and to Dubrovnik," said Meri Matešić, the director of the Croatian National Tourist Board, in her opening address to the packed congress hall. More than 500 delegates from the UK attended the congress, all from various travel agencies in the UK, in the biggest ever travel congress to be held in Croatia. By the end year 400,000 British tourists are expected to visit Croatia, and from January to September 94,845 guests from the UK arrived in Dubrovnik.
"The excellent results that Croatia has achieved from the UK market this year is confirmation of all of the hard work that the Croatian National Tourist Board have been doing", Meri Matešić, director of the Croatian National Tourist Board commented.
The UK is one of the most important markets for Croatian tourism and in the first nine months of this year there has been a 25 percent increase in the number of British guests in the country. "We believe that by the end of the year around 400,000 British tourists will have visited Croatia", Matešić said, adding that Croatia, and in particular Dubrovnik, was having a renaissance year on the UK market and getting back to the days in the 1980′s when almost 600,000 tourists from the UK visited the country.
The Chief Executive of ABTA, Mark Tanzer, commented that this event was a great chance to show the members of ABTA what Croatia and Dubrovnik had to offer: "Croatia is close to the UK in many ways, both geographically and culturally, and although it might not be so well known as other main tourist destinations this is changing fast. We are seeing a welcome growth in numbers to Croatia".
He added that the organization of the conference in Dubrovnik had been very smooth and thanked the Croatian National Tourist Board for all their assistance.
Source: Dubrovnik Times