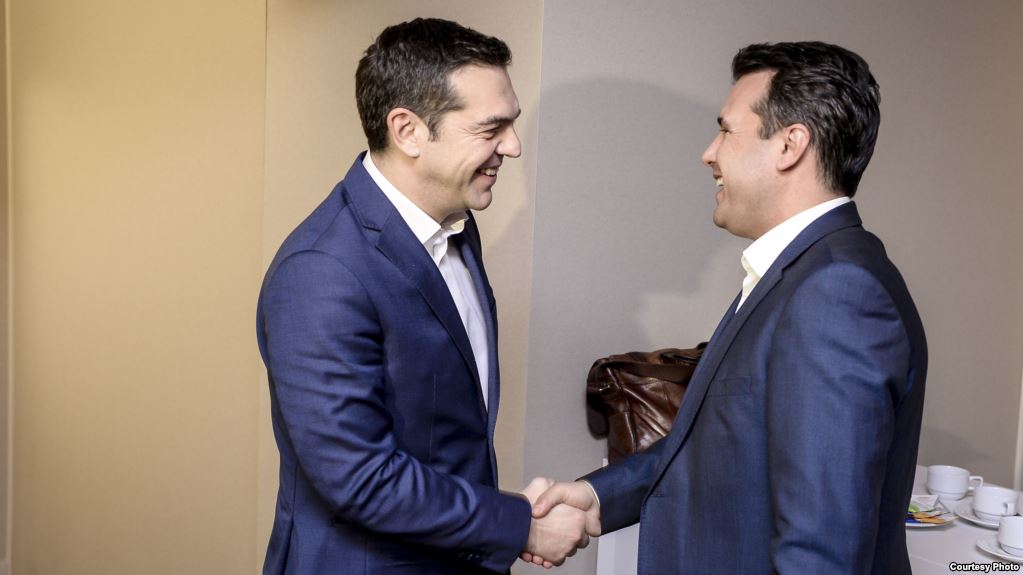 UN envoy Matthew Nimetz, High Representative of the European Union for Foreign Affairs and Security Policy Federica Mogherini, Enlargement Commissioner Johannes Hahn, the German Foreign Affairs minister Heiko Maas, the premier and Foreign Affairs minister of Albania Edi Rama and Ditmir Bushsati respectively and the President of Kosovo Hashim Thaçi with the country's PM Ramush Haradinaj have been some of the foreign officials who welcomed the name issue agreement between Greece and fYROMacedonia. The first two also believe that it should also be determined exactly when the accession negotiations can begin.
The Bulgarian side, however, issued a Foreign Affairs ministry statement reading that Sofia will ask for guarantees from both neighbouring and friendly states regarding the actual use of the new name. In particular, Bulgarians will ask for guarantees so that they are sure the new name will not be used as the base for change of borders (Bulgaria borders both Greece and fYROMacedonia) or claims linked with the "language, civilisation, history and identity".
The fYROMacedonian main opposition VMRO-DPMNE party reaction
Hristijan Mickoski the leader of the conservative VMRO-DPMNE in fYROMacedonia spoke of a defeat and acceptance of all Greek positions that is presented as a fake success.
"People feel pain and are bitter", said the opposition head.
He denounced Zoran Zaev, stressing that instead of making the right agreement he surrendered.
According to him, the referendum should be of a binding nature not of a consulting one. Mickoski already said he will vote for the change of name.
Greece: New Democracy's (ND's) response to the deal
Greece's main opposition ND party head, Kyriakos Mitsotakis in a way "agrees" with the VMRO-DPMNE head since, he too, wonders how it is possible that both sides surrendered to each other.
Actually, there are two wings here: The one of inactivity, suspension, extreme nationalism and pomposity and the other one that looks forward to a constructive solution for the good of the peoples…. / IBNA