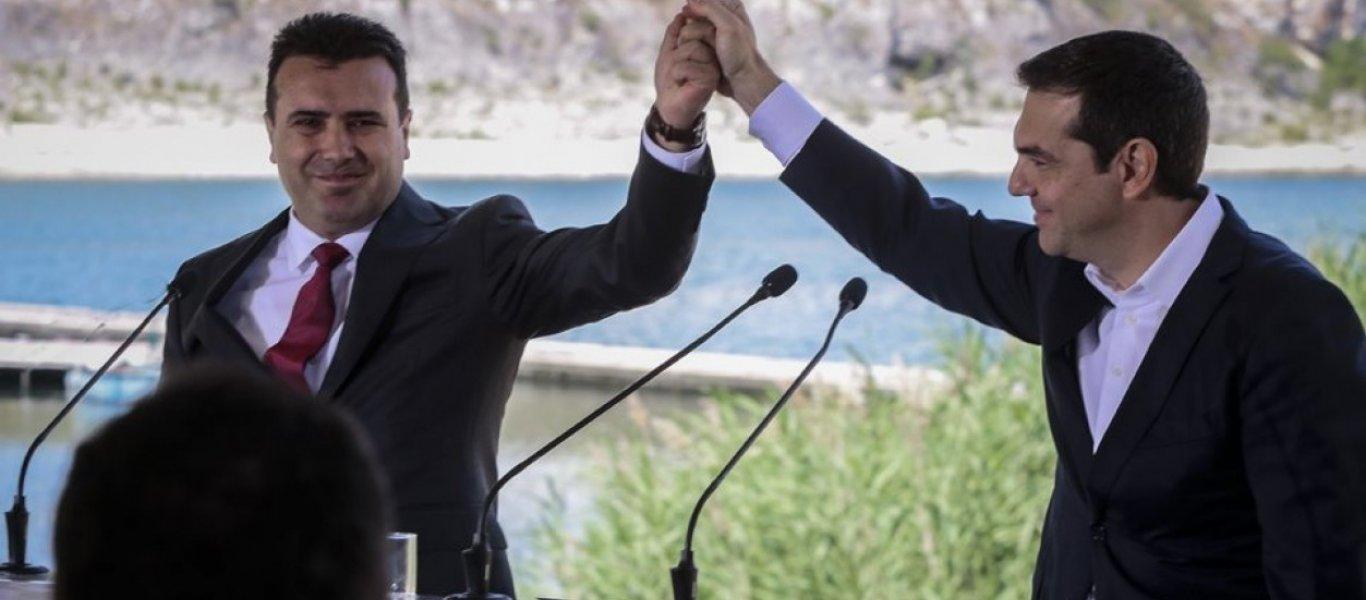 Calm after the storm. This phrase could describe the climate among the parties in Greece regarding the Prespes Agreement. The content of the amendments adopted by the cabinet in fYROMacedonia has reassured the reactions and intense concern raised by Zoran Zaev's references to "Macedonian ethnicity" and the teaching of "Macedonian language" in Greece.
Thus, following the satisfaction expressed by the Greek Government in keeping with the spirit and the letter of the Agreement, The River confirmed after a meeting of its members the confirmation in their support to the Prespes Agreement, putting as a precondition that the amendments to be voted in fYROMacedonia "will not have the problems that have arisen lately". At the same time, objections have been filed from at least one member of the Democratic Coalition, while some MPs of ANEL have expressed their support for the Agreement, despite their leader's, Panos Kammenos, objections.
Tsipras in Thessaloniki
In the meantime, the Greek prime minister will send a unity message from Thessaloniki. Alexis Tsipras will address a political event in SYRIZA which, among other things, is expected to underline the importance of implementing the Prespes Agreement for the benefit of both countries. He will also reiterate that a prerequisite for this is the compliance of the Government of fYROMacedonia with the obligations deriving from the Agreement.
The presence of the Greek Prime Minister in the largest city of Northern Greece is of particular importance, as this is where there has been the greatest discontent for the Prespes Agreement, and extreme protests have also taken place. For this reason the central slogan of the rally is: "Yes to the Macedonia of Democracy and solidarity. No to hatred and nationalism".
At the same time, rallies are being organized in Thessaloniki against the Prespes Agreement, with SYRIZA speaking of "extreme right-wing counter-rallies", "seeing" an indirect support to them from New Democracy. "We have nothing to do with the counter-rallies of Thessaloniki," Kyriakos Mitsotakis's party stressed, accusing SYRIZA of communication diversion against the main opposition conference that begins today./IBNA