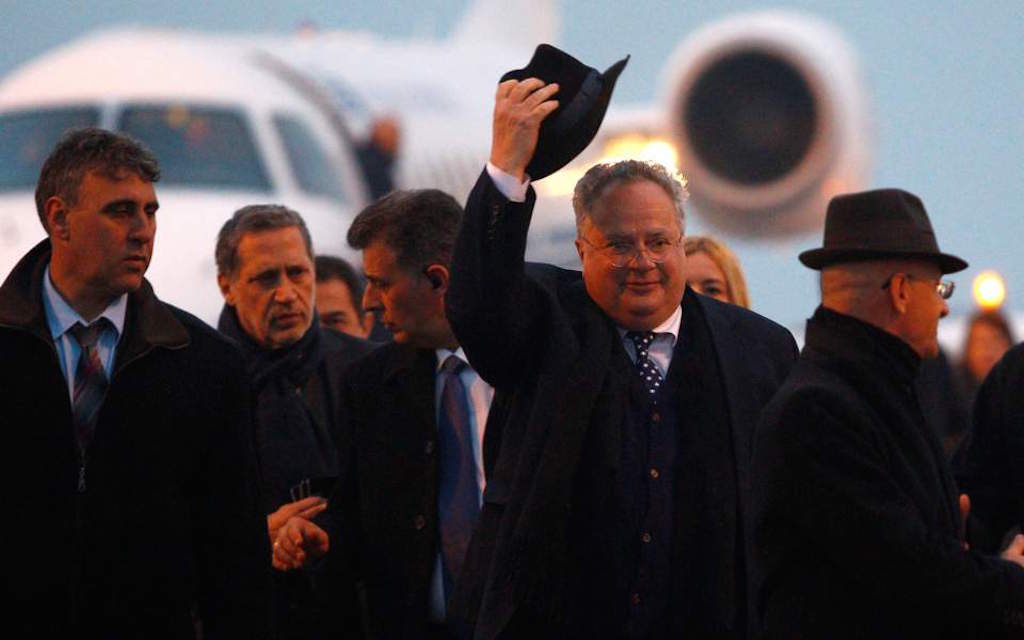 Diplomatic sources from both the Greek and the fYROMacedonian sides regarded Nikos Kotzias' visit to Skopje as positive. Each meeting removes suspicion and opens communication channels to resolve differences, they commented when speaking to IBNA on condition of anonimity.
Convergence is gaining ground and differences seem to be minimized, without this essentially meaning that a definitive solution has been found. However, it is positive that there is willingness from both sides to find common ground in the debate about the name issue and on the individual matters that remain as thorns hurting the impending agreement.  
The joint decision of the two ministers, Nikos Kotzias from the Greek side, and Nikola Dimitrov, from the fYROMacedonian one to minimise the leaks of their discussions, ensures that the parameters of the agreement on the name issue are not shaped by external factors.
Their unpredictable "ally" in this endeavour are the internal political developments that remove the spotlight from the talks.  
In Athens, scandal-mongering, economy issues and the continued detention of two Greek soldiers in a prison in Edirne for illegal entry into Turkey, distracts citizens and journalists from the talks.
In Skopje, the continued refusal by the President of the country to sign the Law on the use of the Albanian language as an official state language, reaches   constitutional aversion; at the same time, the investigation of the Special Prosecutor of Corruption of politics and regular citizens makes the daily agenda be moved away from the name issue.  
The two governments are determined to take this effort to the end, for the benefit of the two countries, but also for the stability and security of the region.
The political scene in the fYROMacedonia seems to be refreshed and to ge getting away from the obsessions of nationalist and conservative rhetoric that formed a lost decade for the country with the practices of former Prime Minister Nikola Gruevski. In Greece, it seems that there is the desire to support an honest and fair solution. This is the desire of the international community too, which, without interfering, supports the resolution of the bilateral dispute by all means.
The next meeting of Nikos Kotzias and Nikola Dimitrov will be in Vienna on March 30, in the presence of UN Secretary-General Matthew Nimetz will ensure the that talks so far become a fact, thus paving the way for the new round of discussions until the finishing line…. / IBNA