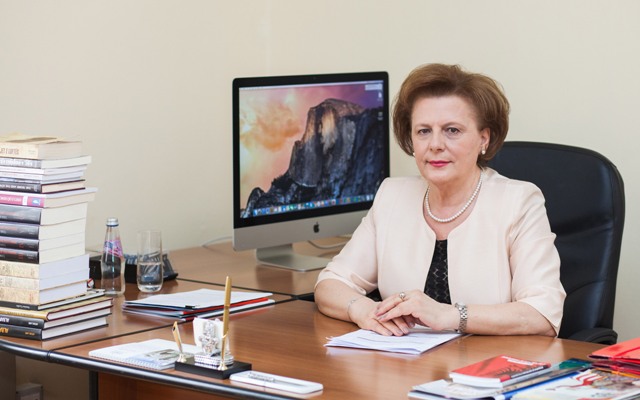 Tirana, 23 June 2016/Independent Balkan News Agency
Greece is holding a large and disproportional burden of the crisis of refugees in the east of the Mediterranean and Western Balkans, due to its geographical position, authorities in Tirana note.
The stance of the Albanian state on the refugee crisis in Greece was expressed by the vice speaker of Parliament, Valentina Leskaj, after the presentation made yesterday at the Council of Europe of the report dubbed "Refugees in Greece face a danger", by its sponsor, Tineke Strik.
Valentina Leskaj, head of the Albanian delegation said that "Greece is today the main entry point and the closest gate for refugees that head to EU member countries".
Leskaj suggests that the responsibility must be distributed and shared with all EU countries. "Awareness for this responsibility seems to be a challenge today for EU member countries. It must comply with the European Convention of Human Rights and the 2011 decisions of the European Tribunal for Human Rights", Leskaj said.
Leskaj said that this is an emergency situation which can only be solved with urgent measures: "This is not only an issue of food and accommodation. This is a situation which requires an evaluation on the special needs, especially relating to a sustainable future, such as education and social support and special attention by all of us".
Stopping on the role of Albania, Mrs. Leskaj announced support for Greece. "Of course, Albania is worried about this situation. As of September last year, the Albanian government has prepared an emergency plan for a crisis situation. Although we have a restricted capacity, we are ready to face with an influx for a short period of time. As a neighboring country, Albania is open for cooperation and to coordinate efforts with Greece, with the EU and all other countries of the region. We strongly believe that the solution doesn't come from measures such as closing borders. For the Albanian government, this is a global crisis and requires a contribution, measures, comprehensive responsibility and a global solution".
"Greece needs solidarity, but solidarity is seen as charity and is not accompanied with the necessary support. At the end of the day, this is not the problem of one single country; above all, it is a European problem", said Leskaj, demanding for the Council of Europe to remain focused on the solution of this big problem which relates to human rights. /balkaneu.com/