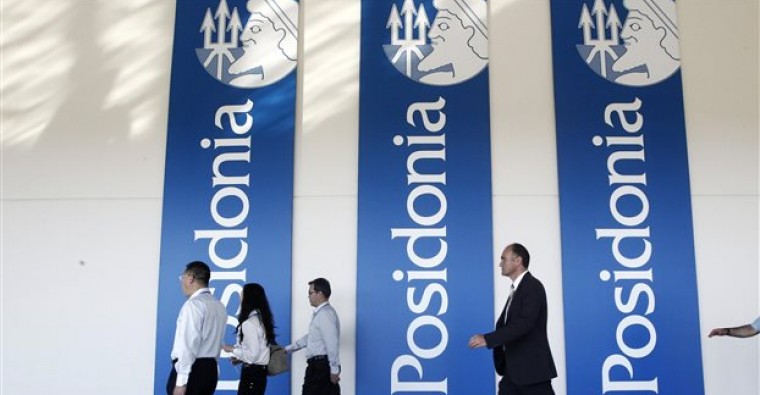 Athens, June 13, 2016/ Independent Balkan News Agency
By Zacharias Petrou
The international shipping show, Posidonia 2016, held every two years in Athens ended Friday.
Taxation
Union of Greek Shipowners president, Theodore Veniamis, urged the European Union – Directorate-General of the European Commission – to stop its investigation into the tax regime for Greek shipping.
Speaking at the Posidonia 2016 closing press conference on Friday, in the presence of Transport Commissioner Violeta Bulc, Veniamis sent a message to the Union that a "Pandora's box" would open if the process were to proceed to the next stage. Ms. Bulc said she would convey the message.
The UGS president stressed that Greek owners "will not snitch" on other countries despite the fact that there are various issues open regarding other EU member-state tax frameworks.
Records
Posidonia 2016 bided farewell to over 22,000 shipping industry professionals who visited the world's most prestigious maritime event to meet, network and do business with more than 1,800 exhibitors from 90 countries deployed across 40,000 sqm at Athens Metropolitan Expo.
The 14 percent increase in visitor numbers compared to the previous record-breaking edition two years ago is indicative of Posidonia's ability to always outperform its own self and exceed expectations while strengthening its reputation, image and appeal as a must-attend maritime affair, an assertion which is reinforced by strong exhibitors demand for more floor space at next year's event.
Tsipras
"The strength of Greek shipping has helped position the country at the epicenter of the changes and developments the global economy is undergoing", Greek Prime Minister Alexis Tsipras said while inaugurating the event last week.
He added that investments for the improvement of the existing infrastructure are essential and would provide Greece with yet another competitive advantage in the country's road to recovery.
Tsipras also stressed that Greece's strategic geopolitical position coupled with the location of Greece's big ports is a combination which guarantees the prospects of establishing the country as the commercial gateway to Europe for many products and services.
On his part, the Greek Minister of Shipping and Island Policy, Theodore Dritsas, underlined the importance of shipping to the country's economy.
"Despite the difficulties in both the national and global economic environment, Greek shipping managed to maintain its leading position at international level", Mr Dritsas said, adding that more than 1.350 shipping companies are established in Greece, mainly in Piraeus, constituting the driving force for a number of related economic activities.
Piraeus
Piraeus Port shareholders approved a new concession agreement with Chinese shipping giant COSCO on Friday. The deal now needs the green light from parliament and the competition watchdog to be finalized. COSCO will acquire a 67 percent stake in the port to COSCO for 368.5 million euros.