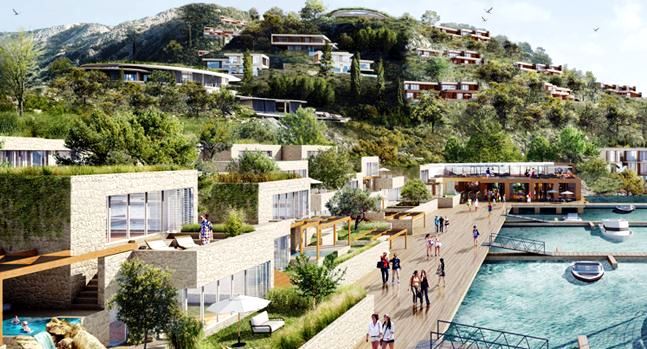 Podgorica, April 23, 2015/ Independent Balkan News Agency
By Adnan Prekic
Montenegro will soon have a new, completely unique, eco-tourism complex called Porto – Skadar Lake. In contrast to the all previous large investments in tourism, this is the first large investment which is realized in the continental part of the country. The project is being implemented on the largest lake in this part of Europe, in the untouched nature of the National Park Skadar Lake.
French businessman Lionel Song has announced that he will make Lake Skadar a unique eco-resort in Europe, which, he claims, will cost 90 million euros. The government recently has been notified that they have provided building permit and that the first construction works on this complex could be expected soon. According to announcements, the eco-resort will receive its first guests in May 2017.
After exclusive tourist complex on the Adriatic coast – Porto Montenegro, the smallest country in the region will get another exclusive tourist and nautical resort, but not on the coast than on Skadar Lake, a tourist complex – Porto Skadar lake. Designed within Skadar Lake National Park in Montenegro by one of France's greatest architects, François Leclercq, as an autonomous village set on rolling hills beside a lake, this Eco Resort that is less than 2 hours from most capital cities in Europe, will be a unique opportunity to escape and commune directly with nature.
Arriving at the marina over the lake, visitors can already catch a glimpse of the hotel lobby and suites which are sprinkled along the estate. After docking their boat visitors will be able go to private villa with its own pool, nestled discreetly into the shoreline or the hillside, with a view of the lake and its surroundings. For a moment of utter relaxation, tourists can take advantage of the many natural treatments at the Eco Spa, as well as the refined cuisine of the panoramic restaurant, set high up on the peninsula.
The Ministry of Sustainable Development issued a planning and technical requirements for the construction of a tourist complex Porto Skadar Tourist resort on the coast of Lake Skadar which will consist of two zones. One zone will consist of a hotel, restaurant and spa, and the second of the villas. The minimum categorisation of the tourist resort has to be five-star plus. According to first announcements, eco-resort first guests will arrive in May 2017.