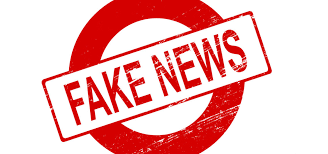 An online media regulation initiative has been launched in Skopje, as a large number of portals are without addresses and imprints and continue to produce fake news.
The Association of Journalists in North Macedonia and the Economic Chamber of North Macedonia signed a memorandum of cooperation, which foresees the opening of a register where credible portals will be registered. The head of the Association of Journalists, Mladen Chadikovski, said sharing reliable and unreliable portals would be enough to tell businesses which online media should be advertised and which not.
"For this reason we try to regulate this issue with strong self-regulation, which will distinguish professional and unprofessional media", Chadikovski said.
Katerina Sinadinovska of the Media Ethics Council says that fake news needs to be eliminated, and media reforms must take place.
"In a country where the laws and their implementation are quite weak, we don't think any new law can help. No one can denounce anyone at a time when media reforms are absolutely weak. I think denunciations are not the solution. We are aiming at how the portals are professionalized", Sinadinovska said.
The government has launched a platform to detect fake news. Prime Minister Zoran Zaev and some of his cabinet ministers have filed criminal charges against several portals for defamation and misuse of their names in the latest corruption case "Racket". Hundreds of portals have been created in North Macedonia for years, but they operate without addresses and imprints and some of them produce fake news./ibna