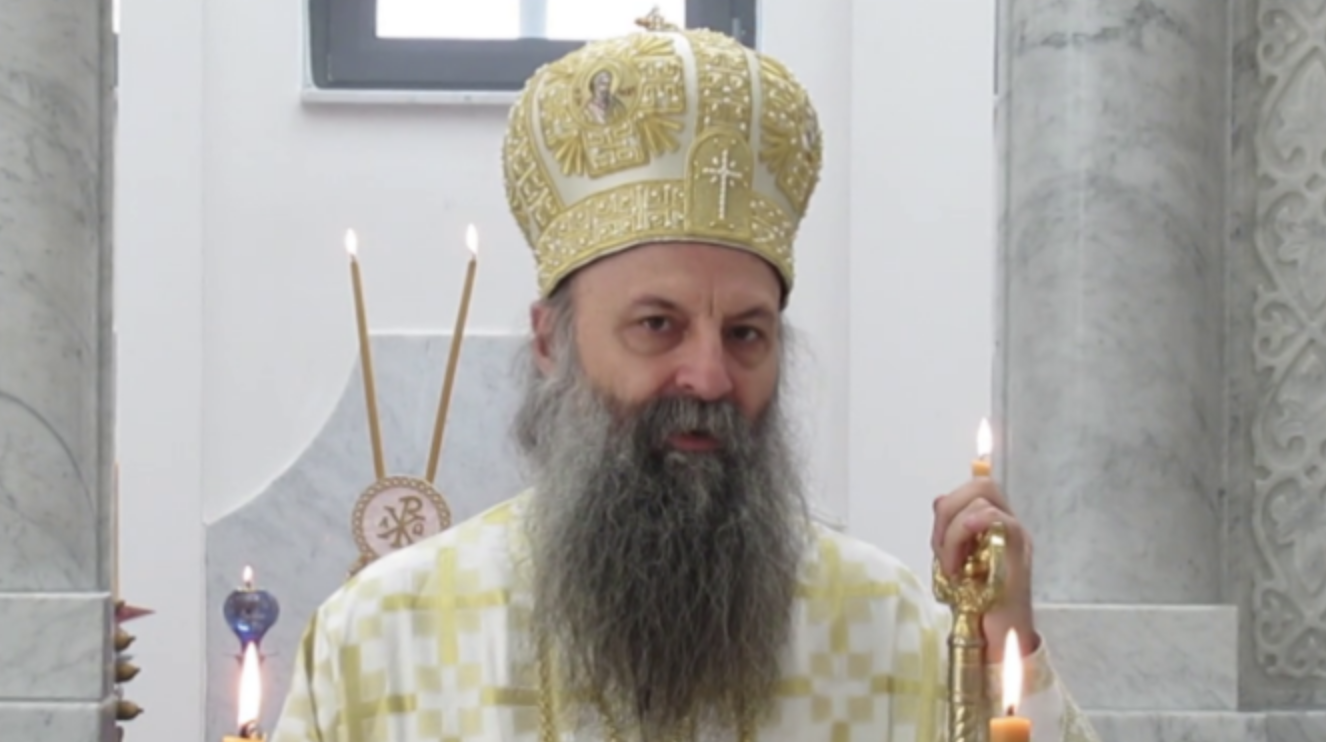 The head of the Serbian Orthodox Church said on Monday that Kosovo is "the home of the Orthodox Christian Serbs", adding that the Church sees Albanians as brethren.
"The home of the Orthodox Christian Serbs is Kosovo. The land where we were born for Christ and where we gained a lot of what others can't or won't understand," Patriarch Porfirije said during a visit to the Kosovo town of Gracanica on St Vitus day. He said that the Gracanica monastery and other holy sites are jewels in the world's cultural heritage. "They are jewels in the world cultural heritage but they are primarily the heritage of our fathers, our heritage, the heritage of the Orthodox Serbs and that should not bother anyone. Everyone has their own heritage, everyone has their own culture and everyone prays to God in some way. We the Orthodox Serbs pray to the Orthodox Christian Christ crucified and resurected," he said.
According to the Patriarch, all nations got gifts from God and the Serbs got Kosovo "which does not mean that the gift of diversity should be cause for conflict, misunderstanding and separation". "Diversity is the gift," he said, adding that he sees the Albanians as his brothers. "I am certain that we can understand each other, live together and grow. Just as long as the people who sow discord don't teach us peace and unity with their far away worldly interests," he added in his sermon following a liturgy at the Gracanica monastery.
The Patriarch will also serve mass for the dead at the monument to the medieval Serb warriors killed at the 1389 battle of Kosovo./ibna