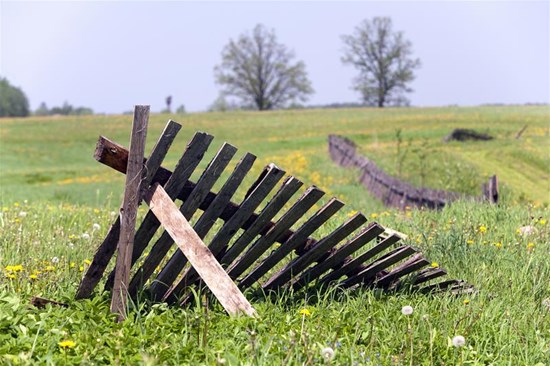 By Maja Tuljković – Sarajevo
B&H is one of the most rural countries in Europe. Around 60 percent of the population lives in rural areas, whether they are defined as villages or sparsely populated municipalities. However, only one to two percent of the population in rural areas of B&H are directly engaged in agriculture, and around six percent of them depend on agriculture, according to a report by UNDP 'Rural development in B&H: Myth and Reality'', which was presented today in Sarajevo.
Head of the Department for Social Inclusion and Democratic Governance of UNDP B&H Armin Sirćo said that B&H is still among the countries with high human development, but is still worse than all of the countries in the region, and fell from 74th to 81st place.
''B&H is the fourth most rural country in Europe, behind Montenegro, Ireland and Finland. It is interesting that rural areas are not in a worse condition than urban areas. Small cities are in the worst position, which are located far from the major centers and have less economic progress than in rural areas'', said Sirćo.
Poverty in rural areas is nine percent higher than in urban areas, but that, if the calculations exclude certain components, such as the use of firewood, the level of poverty in the villages and in cities is about the same. The report showed we cannot expect agriculture to responsible for the development of B&H. In 2012, 68 million BAM were allocated for the support of agriculture in the FB&H. It is necessary to increase this amount, because in rural areas there is no development due to lack of funds for investment. According to calculations of economic experts, it is necessary to increase the amount by seven percent annually so that by 2018, around 100 million BAM would be allocated, and together with the help of the World Bank and other donors, this would be around 170 million BAM in 2018.
The largest problem for people in rural areas in B&H is revenue and the quality of life, access to education, social, health and cultural services and transport. The report noted that the average income of rural households in B&H is 767 BAM, in which income from employment amounts to 67,4 percent and income from agriculture is 6,5 percent. It was concluded that the best solution for the needs of rural areas are measures for investment in rural communities and business such as those that are provided through the IPARD program.
Everyone has their own opinion on rural areas, and what represents rural life for them. Numerous questions such as what are the state of human development in rural areas in B&H in which most of the population lives? Do people who live in rural areas have jobs and a decent income? Do they have adequate access to health care and education? This human development report on B&H attempts to answer those questions, but also emphasized the important steps necessary for B&H to take, from which urban and rural areas would have equal access. The results of the report were collected in the survey, which was conducted based on a sample of around 3.000 rural households.