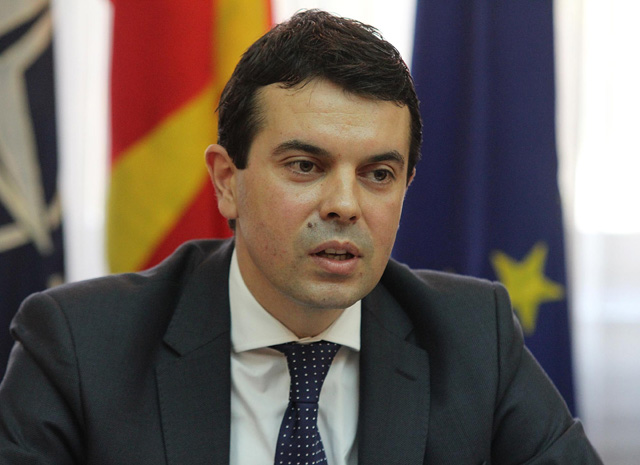 Skopje, July 12, 2013
The Foreign Minister of FYROM, Nikola Popovski declared that Skopje wants to overcome the problem with Greece, but according to him, this country has not launched positive signals for a solution.
Popovski has also commented the recent campaign of the leader of BDI, Ali Ahmeti in foreign countries and European centers, where he has demanded the support of the international community for the solution to the name dispute and the advancement of Euro integrating processes.
Popovski has praised this campaign of the leader of the Albanian party, which is part of the coalition, but he said that this doesn't imply a double diplomacy, on one side led by the Foreign Ministry and on the other by the Albanian party in power, BDI.
"There is no double diplomacy in FYR Macedonia, because there's consensus between all political parties for strategic objectives of the country-the accession in NATO and the EU", said Foreign Minister Nikola Poposki in regards to the visits of the leader of BDI, Ali Ahmeti, the last of which has been in Skopje.
"I believe that the majority of the citizens of FYROM have voted us to work in order to make the country a member of NATO and EU and I believe that all political parties in this country have agreed on making this a strategic objective. Each one of us contributes and is welcome to do this", said Popovski today during the endorsement of the Memorandum for Cooperation between the Foreign Ministry of FYROM and Great Britain for the training of diplomats. /ibna/