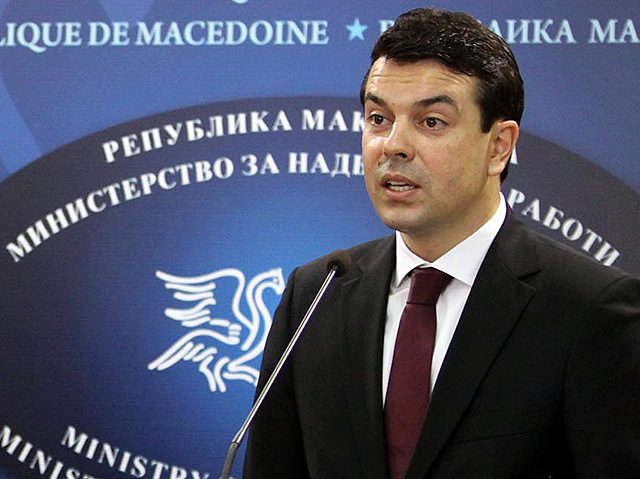 Skopje, June 6, 2014. Independent Balkan News Agency
By Naser Pajaziti
Foreign minister of FYR Macedonia, Nikola Popvski declared today  that the Macedonian opposition led by LSDM (Macedonian Social Democratic League) is doing a favor to Greek policies by providing alibis for the veto imposed about the blockade of the integration of the country in the NATO and EU.
Commenting the declarations of the opposition that the country may lose the recommendation for the start of negotiations for EU accession due to the boycott of parliament by the opposition, minister  Popovski said that with these declarations, the opposition is providing strong alibis to the Greek veto to block European integrations.
"We are continuing with those measures that we have taken in order to build trust with our Greek neighbor. We will continue to do this in the future and we want to be in a situation whereby Greek veto cannot hide itself in front of the truth. But, the destructive behavior of the Macedonian opposition is welcomed by Greece", said Popovski.
He has also reiterated the message issued by European commissioner Feule that all political capacities in the country must work in the framework of institutions. According to him, the key priority of the country is to be integrated in the European Union and NATO as soon as possible. /ibna/