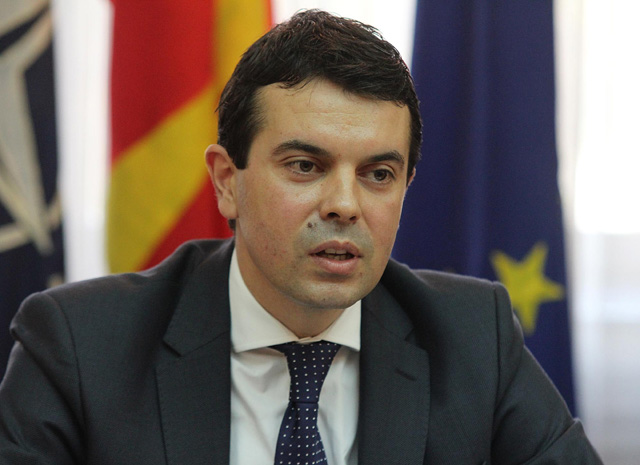 Skopje, July 23, 2013
The Foreign Minister of FYR Macedonia, Nikola Popovski said today in Brussels that Greece must be engaged more for the solution of the name dispute and not to block the process of integration of FYROM in the European Union. Popovski, who was accompanied by the Minister for Integration, Fatmir Besimi issued this declaration after the meeting with the high representative for foreign policies and security, Catherine Ashton.
Minister Popovski said that he had informed baroness Ashton on the efforts of FYROM in solving the name dispute, but he has also complained about the fact that Athens has neglected this process. "We have also manifested our commitment in the aspect of European integration and it's necessary for the country to move forward in the EU accession process", said minister Popovski.
Popovski said that Skopje is focused on the talks for the solution of the name dispute, but according to him, such readiness must also be shown by Greece. Minister Popovski said that he awaits positive signals from Athens and Brussels, in order to avoid long term obstructions in the process of Euro Atlantic integration.
On her part, baroness Ashton has praised the progress of the country in the reforms that it has made and she also expressed her interest for a solution of the name dispute between Skopje and Athens. /ibna/