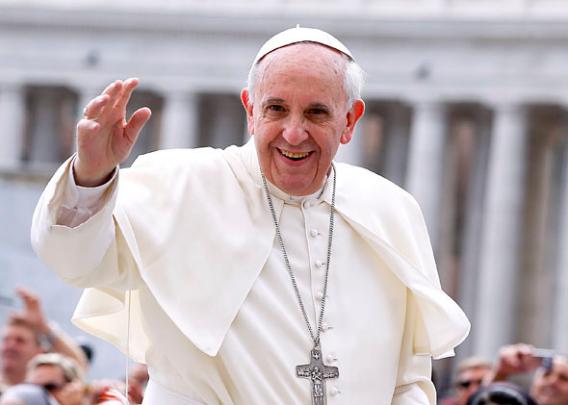 Sarajevo, June 4, 2015/ Independent Balkan News Agency
By Mladen Dragojlovic
Two days before his arrival in Sarajevo, the capital of BiH is ready to welcome Pope Francis. This will be his first visit to BiH but the third visit of a Pope since Pope John Paul II earlier visited Sarajevo and Banja Luka.
The host of the Holy Father, the Croat member of BiH Presidency Dragan Covic, told the media on Thursday that everything is ready and that visit is very important for BiH as a State because it will be the focus of world media and the public on Saturday.
The Pope will send a message of the peace and will insist on universal values, tolerance and reconciliation. He will send a message of peace from Sarajevo and we will remember that spirit for a long time after his visit, Covic said.
On the day of this great event, Sarajevo will be under siege of, according to estimates, more than 100,000 pilgrims who will come from all over BiH and other countries in the region and world. The Pope will hold a mass on the city stadium and receive "the key to the city of Sarajevo" and many other gifts. One of the biggest choir ever, with more than 1600 singers, will sing on the mass and a special chair for Holy Father has already been made by a Muslim family from the city of Zavidovici. Also, special a altar is already mounted on the stadium, Sarajevo will have different traffic regime, security measures are on the highest level and residents on the "Pope way" will be banned to open windows and to look from the balconies.
Along with those measures, many souvenir shops already sell everything with the face of Pope Francis. So, decorative magnets cost five BAM (2,5 Euro), T-shirts are about 12,5 Euro and bags are about 20 Euro. There are also key chains, cups, woodcut pictures of Holy Father and many other items. Sellers expect that tourists will buy these souvenirs long after his visit.
Economic analysts believe that Pope Francis' visit will have long term positive effect on state economy, especially tourism. Analyst Duljko Hasic told the media that the visit will have a direct and indirect impact on the economy,
"The direct effect will be obvious before, during and right after visit when many pilgrims and tourist come in Sarajevo. The biggest influence will be on tourism, market and catering industry. Also, the visit will send a positive image about BiH in the world and it will help us to change perception of tourists in other countries that BiH still is some kind of war zone", Hasic said.
The biggest positive effect is already felt by Sarajevo hotels, those with bigger category, which are already booked for this weekend. There is a small number of free rooms in hotels with lower category or hostels, but Sarajevo Tourist organization officials believe that they will be filled by Saturday.
For Sarajevo citizens, the first ompact of Pope Francis' arrival will begin Friday when working hours in all institutions and enterprises will be reduced. Schools will close earlier and shops will be obliged to make free access to all security checks. The "Popemania" has already begun, but it will not finish with the Pope's departure to the Vatican.