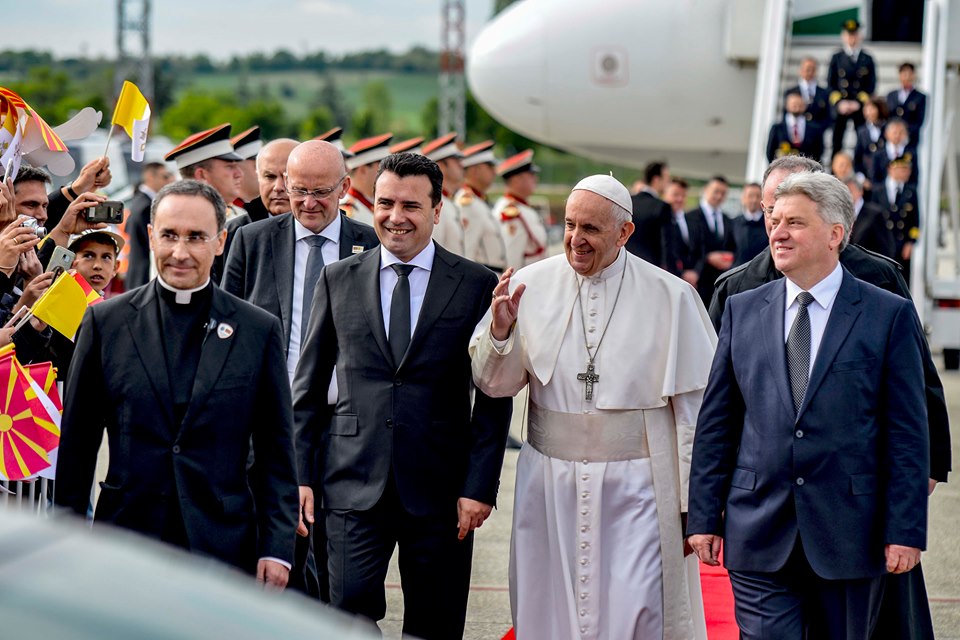 The head of the Catholic Church, his Holiness, Pope Francis arrived for a visit in Skopje today, where he will hold a mass.
In the Skopje airport, his Holiness was received by president Gjorge Ivanov, PM Zoran Zaev, the archbishop of the Catholic Church and other senior figures.
Authorities in the country have implemented tight security measures. Foreign Ministry's secretary, Viktor Dimovski says that everything is ready. According to him, this historic visit comes at a time when the country is expecting to launch EU accession talks and to become a NATO member.
The government said that Tuesday was going to be a holiday in Skopje. The center of the capital will be completely shut off for traffic, while strict measures will also apply for pedestrians.
Prior to his visit to Skopje, Pope Francis was in Bulgaria. His Holiness is expected to meet state leaders, representatives of civil society and he's also expected to visit the home of Mother Teresa.
North Macedonia is the 42nd country that Pope Francis visits since his appointment as head of the Catholic Church in 2013. /ibna/