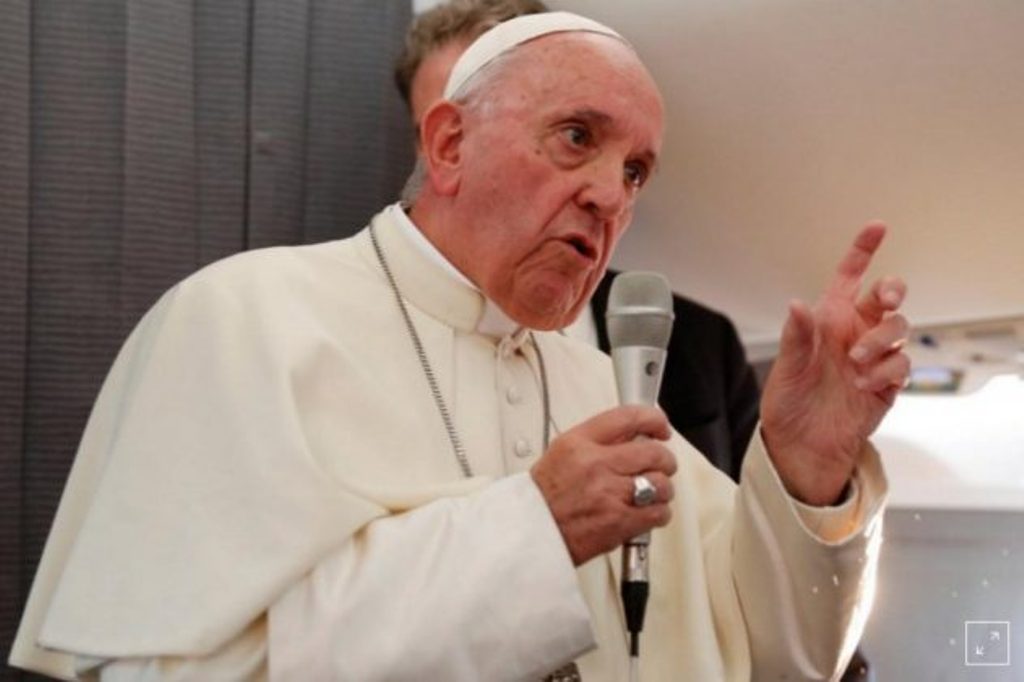 Pope Francis and a delegation from the Vatican are expected to hold a visit to Skopje on May 7.  The news has been announced by the Ministry of Foreign Affairs, which considered this a historic visit for the country, because this is the first time a pope visits it.
"We're truly honoured by this visit. This visit takes place on the occasion of the 25th anniversary of the establishment of diplomatic relations with the Vatican", Foreign Ministry's secretary, Victor Dimovski said.
A number of institutions will be involved for the preparations ahead of this visit and the security measures that will be taken are expected to be tight.
On May 7, Pope Francis will arrive to Skopje and he will hold a meeting with president Gjorge Ivanov, PM Zoran Zaev, religious leaders, while he will also visit the home of Mother Teresa in Skopje.
During this visit, a mass will also be held in Skopje's main square.
Pope's visit comes at a time when the country has just adopted a new constitutional name, while getting ready to become a NATO member. /ibna/