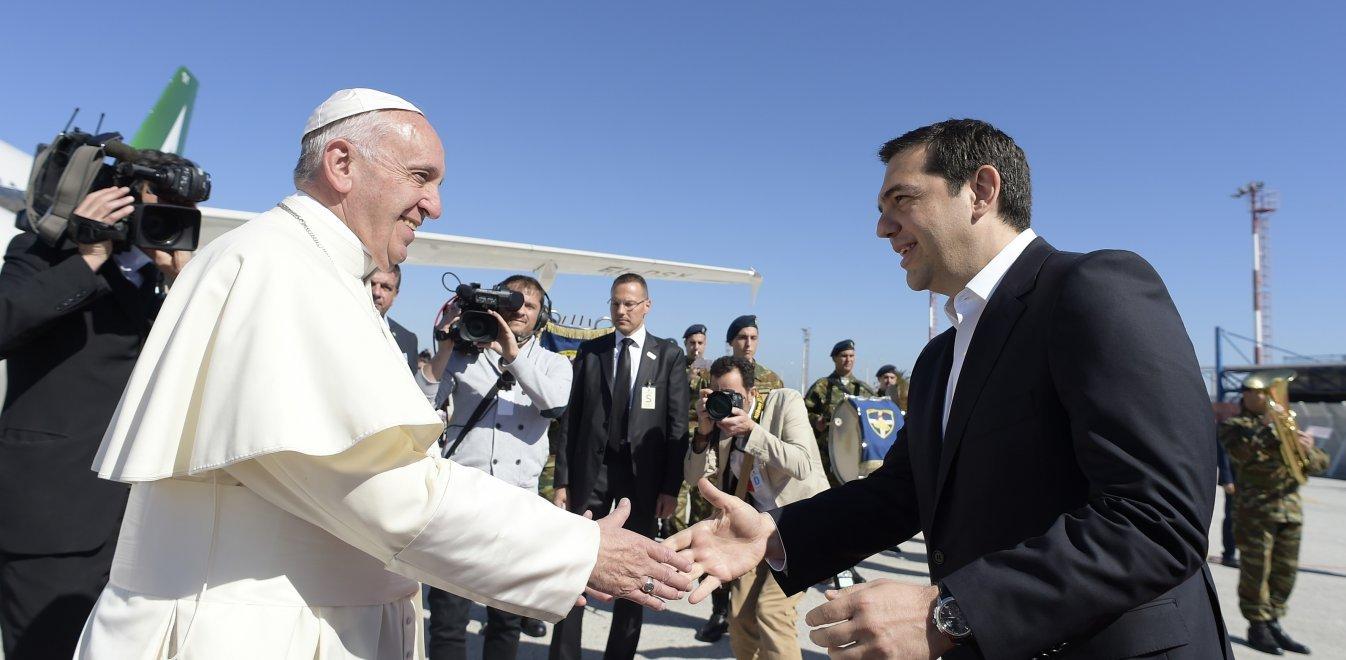 Alexis Tsipras, who is in Italy today, will be accepted tomorrow by Pope Francis in the Vatican. The former prime minister will be a keynote speaker at the Articolo Uno formation Festival, which is part of the new Italian government, two weeks after his speech at the Abrosetti Foundation Forum.
The leader of the Greek left had met Pope Francis again in 2016 when he visited Ecumenical Patriarch Bartholomew in Lesbos amid a refugee crisis. In fact, the Pontiff had warmly referred to his meeting with Al. Tsipras, with regard to his attitude towards the refugee crisis, while he had proposed that he be considered for the peace Nobel.
In the context of restarting and strengthening his European and international contacts, Tsipras will meet in Rome with the President of the Italian Parliament, R. Fico, the Minister of Finance, R. Gualtieri, the Minister for European Affairs E. Amendola and former Prime Minister and new European Commissioner P. Gentiloni.
Central issue of Al. Tsipras' placement is: "A New Progressive Front for Europe" and according to information the president of SYRIZA will underline the need for the convergence pf Left and Progressive forces at European level to provide progressive solutions to major EU issues.
The refugee-migration crisis, the climate crisis, the deficit of democracy, the sharpening of social inequalities are included in the agenda of Tsipras, who aspires to play an active role in shaping the conditions for the cooperation of progressive forces. Within this framework, he will have contacts and meetings in France and Germany over the coming months.
He is also expected to serve as the "bridge" between the camp of the left and that of social democracy as he will continue to participate as an observer in the processes of the European Socialist Party, while there are thoughts at the level of the European Left for his role inside the European family – were SYRIZA belongs – to be upgraded./ibna