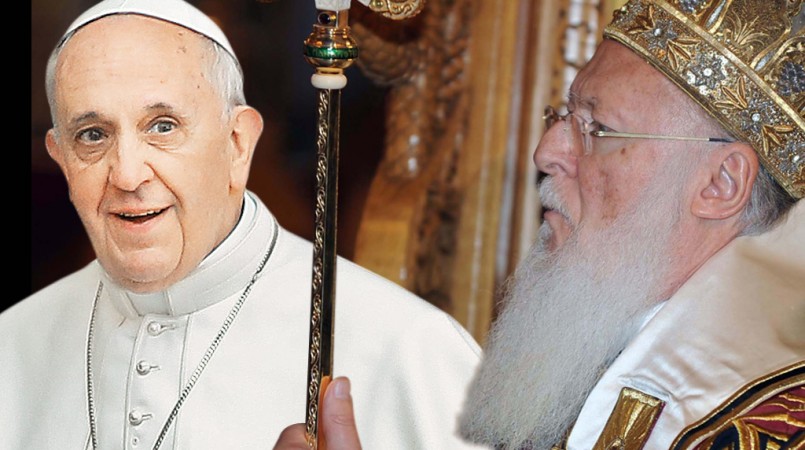 Athens, April 5, 2016/Independent Balkan News Agency
By Spiros Sideris
Pope Francis` request to visit a Greek island that welcomes refugees was accepted by the Holy Synod of the Church of Greece, following a favorable report of Archbishop Hieronymus of Athens.
At the same time, the Holy Synod decided to invite the Ecumenical Patriarch Bartholomew, so that together with Pope Francis and Hieronymus Archbishop of Athens to visit the structures where refugees are hosted.
According to a statement of the Holy Synod, Archbishop Hieronymus "transferred the desire of Pope Francis to visit Greece. The purpose of his visit, as was highlighted to the Beatitude, is the contribution of the Pope in the global community awareness for the immediate cessation of hostilities in the wider Mediterranean region and the Middle East, which are greatly affecting the Christian communities, but also the emergence of a major humanitarian problem caused by the desperate refugees who seek a better future in the European continent".
The Holy Synod of the Church of Greece "accepted the proposal of Pope Francis to visit an Aegean island, since it is for a few hours, non-protocol and clear humanitarian and symbolic visit. For the visit the Holy Synod decided to propose as destination the island of Lesvos, one of our many islands that experienced and still experiences the tragedy of the refugee problem".
At the same time, "the Standing Holy Synod decided, particularly in a period when there is the notion that the unity of the Orthodox Churches is being tested, to invite the Holiness Ecumenical Patriarch Mr Bartholomew so that he would honour with his presence the island of Lesbos on the day of the visit of Pope Francis. The personality and authority of the Ecumenical Patriarch, together with the gravity of the presence of Pope Francis, sends over the world a very strong wake up signal of the global community towards alleviating the problems of refugees and, at the same time, on taking the appropriate actions to protect the Christians who suffer cruelly in the wider region of the Middle East and our other investigational fellowmen".
Yet there has been no official reaction from the Vatican on the possibility of the Pope's visit to Greece as well as the effective date. Information indicates that the probable dates of the visit are the 14th or 15th of April.
In an announced the Ecumenical Patriarchate confirmed the visit of Patriarch Bartholomew in Lesvos together with Pope Francis and the Archbishop of Athens Mr. Hieronymus.