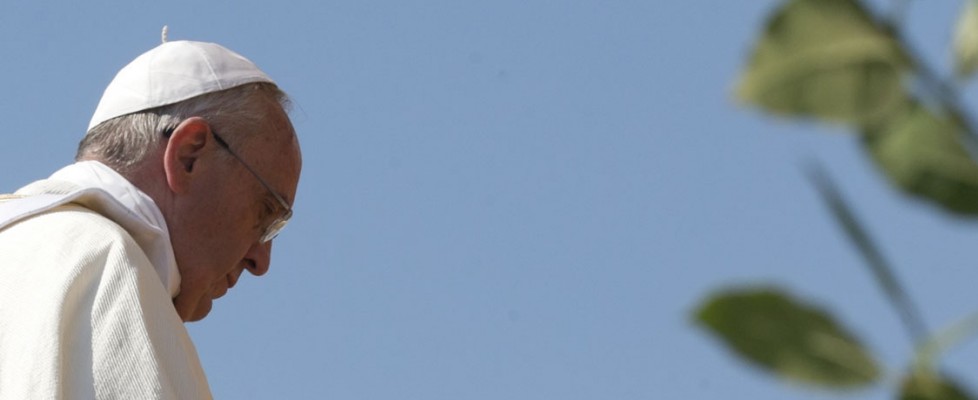 Tirana, August 19, 2014/Independent Balkan News Agency
Pope Francis says that the main reason that pushed him to travel to Tirana next September 21 has to do with the fact that Albania has managed to build a government of national unity, with the participation of different religions.
Pope Francis made these claims from Seoul in South Korea in front of many journalists who were following his visit.
"I'm going to Albania for two main reasons. The first one relates to the fact that they have managed to create a government-let us think of the Balkan- of national unity, with Islamists, Orthodox and Catholics, with an interreligious council which helps to keep the balance. This is a very good thing, because there's harmony. The presence of Pope will send a message to all nations that we can work together. I have also considered this as a way to help that noble nation", said Pope Francis.
On September 21, Pope Francis will hold a day visit to Albania. The visit consists on an intensive agenda, which will last 11 hours. He will be received at the airport by prime minister Edi Rama. Then he will hold a meeting with the President and other authorities of the country.
At 11 am, at Mother Teresa square, Pope Francis will hold a saint mass in front of believers who will gather that day.
In other visits, the Pope has moved with his white vehicle. In Tirana, he will move with a simple and open vehicle, made available by Albanian authorities.
In his agenda, the Pope has also planned the celebration of the evensong with priests, seminarists and laic movements in the Cathedral of Tirana, which will mark the end of his visit. /ibna/