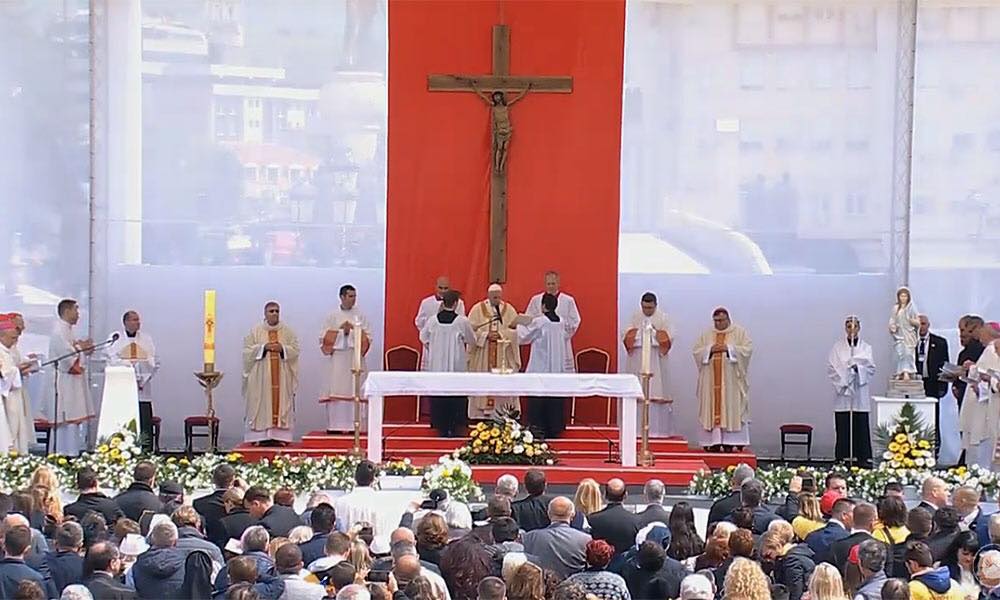 During a mass delivered today in Skopje in front of a crowd of 15 thousand believers, Pope Francis delivered messages of peace, love and harmony.
"We need to replace indifference and defamation with sensitivity and hope so that we can overcome all stereotypes and take care of each other", Pope Francis said during the mass delivered in Skopje.
He called on believers to follow Mother Teresa's work as an example of fraternity, love and compassion between people.
In today's visit to Skopje, the Pope met state leaders in "Vila Vodno" and afterwards he held a visit in Mother Teresa's Memorial Home.
After the liturgy, the Pope will also hold a meeting with the youth of the Catholic Church and afterwards with clerics and their families, after which he's expected to leave for Vatican. /ibna/