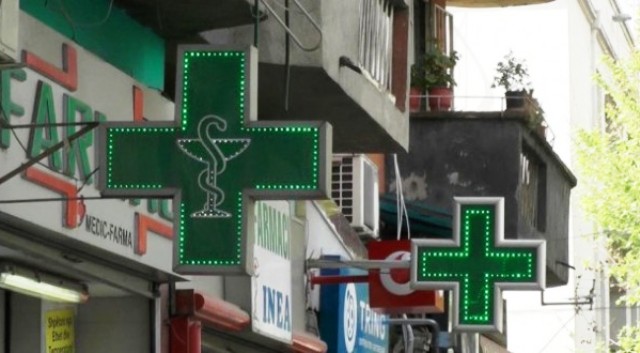 Tirana, 21 April 2016/Independent Balkan News Agency
By Edison Kurani
An electoral plan of the left wing majority that has been governing Albania for nearly three years now, aimed at offering free healthcare for all citizens.
This plan did not become part of a government program with set deadlines. However, the first steps seem to have been taken.
Albanians are being issued with healthcare cards, but this card is only valid for three months for unemployed people, students and self employs.
The health card replaces the old one, which is supposed to offer health checks with a minimum cost and purchase medication at a significantly reduced cost.
But what is the reality?
An observation made by IBNA shows that there are numerous problems.
The majority of medications sold in drugstores, which are all privately owned, are not covered by the health insurance scheme.
Ana has a pharmacy in the center of Tirana. She says that many people complain as to why medications are not being refunded."Many people come here and say that they pay contributions and ask why they can't benefit refunded medications. But the truth is that very few people benefit from the medications that are subject to reimbursement. Elderly people mainly benefit from reimbursed medications", says the 47 year old pharmacist.
Arber, who has a pharmacy near the hospital of Tirana, points out another concern: "There's a chaos here with the medication market. The list of reimbursed medications changes every year. This causes serious problems. Even for the health of patients. There are people who have been taking medications for years and they must face changes in this list every time the government changes and every time the lists are changed at the end of the year".
Pensioners too point out this problem. Antoneta is 71 years old and has worked all her life in the public sector. She says that the changes in the list of medications is worrying. "We get used to a medication, but they suddenly tell us they it has been removed from pharmacies. They give us another medication by telling us that it does the same job. We ask our children living abroad and they tell us that medications from Eastern countries have a lower quality and their effects are not that strong. Now I have to ask my children to send my heart and blood pressure pills on a monthly basis".
The issue of the reimbursement of medications is an acute issue. Andon is 36 years old and suffers from ulcer. He says that he was given a number of medications to be taken regularly for several months.
"I went to a pharmacy where medications are reimbursed and demanded a one month cure. They told me that none of the medications was reimbursed. Their cost was around 130 euros and I cannot afford them".
IBNA also asked other pharmacies on the same medications, but the answer was: They are not reimbursable.
Thus, a question naturally arises: Why does an employed person pay lots in health insurance contribution and not benefit any refund? Pharmacists have a simple answer: "Reimbursement is de jure for everyone and de facto applies to some medication for elderly people".
The case of Andon is not the only one. Many people say that medications cost a lot. The young man from Tirana says that he travelled to Greece to buy those medications.
"Believe it or not, I paid only 23 euros and without benefiting any reimbursement".
Fake medication, another evident risk
Problems for Albanians never end. Many people complain that the medication that they buy are not only expensive, but they do not have the desired effect. This has increased the perception that the medications that are sold in Albania do not have a good quality. In fact, most of medications come from Eastern countries and Slav countries and their quality often leaves much to desire. There are very few medications that come from the EU countries.
President of the Order of Pharmacists, Diana Toma said that Albania is as endangered as other countries. Meanwhile, she says that around 10% of the total of medications in the world are fake, therefore Albanian patients are exposed to this risk, perhaps more than people in developed countries.
Since 2013, 162 original medications have entered Albania and 10 of them are from Italy.
Toma says that the lack of medications in the market in particular periods has led to many of them to be smuggled into the country. This has led to patients not being certain of the medication that they are obliged to use.
Beqaj: The list of reimbursable medications has extended
Minister of Health, Ilir Beqaj says that from 2013 until 2015, the government has extended the list with 85 new barns.
According to Mr. Beqaj, original medications consisted of 54% of the value of imported medications in Albania for 2015. In 2013, it was only 35%.
World Bank: The poor in Albania are not protected
The World Bank says that although there's a general improvement in healthcare services, there are still problems and the consequences are evident especially among poor families.
In the part on Albania, the World Bank says that there's a lack of general health coverage and that 60% of the sector is funded by direct payments.
"As a result of low expenses in the public sector, 60% of funding for the sector come from direct payments. The large number of households that spend shows that the current healthcare system offers limited protection for population from catastrophic diseases or damages and this system allowed very little redistribution of sources to protect the most vulnerable groups from health problems. The economic barrier of access in quality services by the poor is worsened by the lack of general coverage of health insurance", says the World Bank report.
It underlines that Albania spends today 2,6% of GDP on healthcare, much less than other countries that have a comparable level with it. /balkaneu.com/