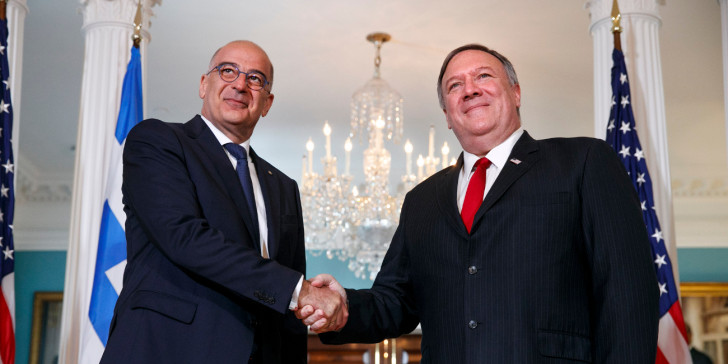 The Secretary will attend the U.S.-Holy See Symposium on Partnering with Faith-Based Organizations, where he will deliver keynote remarks.  He will have a private audience with His Holiness Pope Francis, and meet with Secretary of State Cardinal Parolin and Secretary for Relations with States Archbishop Gallagher.
In Rome, Italy, the Secretary will meet with President Mattarella, Prime Minister Conte, and Foreign Minister Di Maio. He will also visit Abruzzo to tour his ancestral home.
The Secretary will then travel to Montenegro, where he will meet with President Djukanovic, Prime Minister Markovic, and Foreign Minister Darmanovic.
Next, the Secretary will travel to North Macedonia, where he will meet with President Pendarovski, Prime Minister Zaev, and other government officials. The Secretary will also tour the Holy Mother of God "Peribleptos" monastery complex while visiting Lake Ohrid.
Finally, the Secretary will travel to Athens, Greece, where he will meet with Prime Minister Mitsotakis, Foreign Minister Dendias, and Defense Minister Panagiotopoulos./ibna