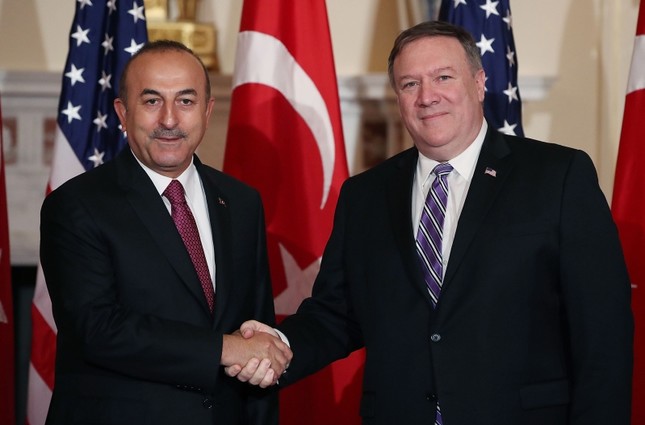 Turkish president Recep Tayyip Erdogan and Foreign Minister Mevlut Cavusoglu met U.S. Secretary of State, Mike Pompeo, on Wednesday 17 October, in Ankara.
The U.S. Foreign Minister visited Turkey after his trip to Saudi Arabia over the case of the Saudi Washington Post journalist Jamal Khashoggi, who was murdered.
According to a State Department statement, Mike Pompeo, during his meeting with the Turkish President, discussed a range of bilateral issues, including Syria. The American Secretary of State welcomed the return of Pastor Andrew Brunson while expressing the United States' concern about the disappearance of Jamal Khashoggi, reiterating his country's willingness to help Turkey in the probe.
Pompeo and Cavusoglu also discussed about the continuing illegal detention of Dr. Serkan Golge and other U.S. citizens, as well as that of local staff employed by the U.S. Mission in Turkey…. / IBNA