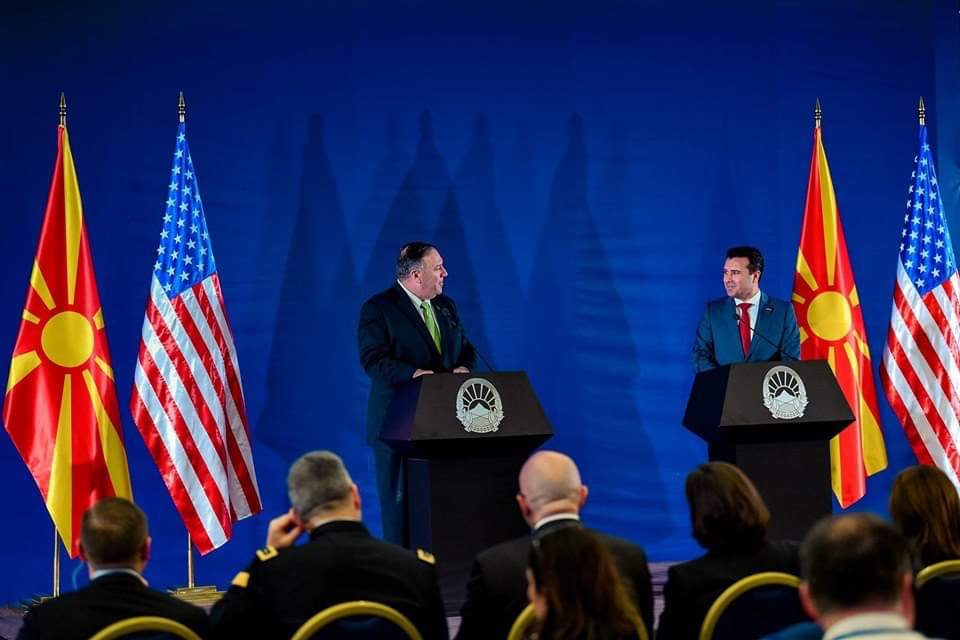 At a hotel on the shores of Lake Ohrid, US Secretary of State Mike Pompeo today spent a few hours meeting with the leadership of North Macedonia.
The senior US official told reporters at a news conference that his visit to the country is to reafirm the support of the United States. He stressed that he was convinced that North Macedonia would be a valuable member of NATO. "I am certain that the US Senate will ratify this autumn the protocol for your country's formal NATO membership. I would like to congratulate you on the Prespa Agreement, as a basis for strong economic ties between the two countries, especially on energy and for stability in Europe and the region. I also appreciate the neighborhood agreement with Bulgaria that serves the spirit of good relations between allies", Pompeo said.
He added that the US supports countries that fight for the rule of law, while fighting corruption is crucial for both NATO and EU membership, and for citizens. The US secretary also conveyed the message that the US will continue to be a strategic partner of North Macedonia.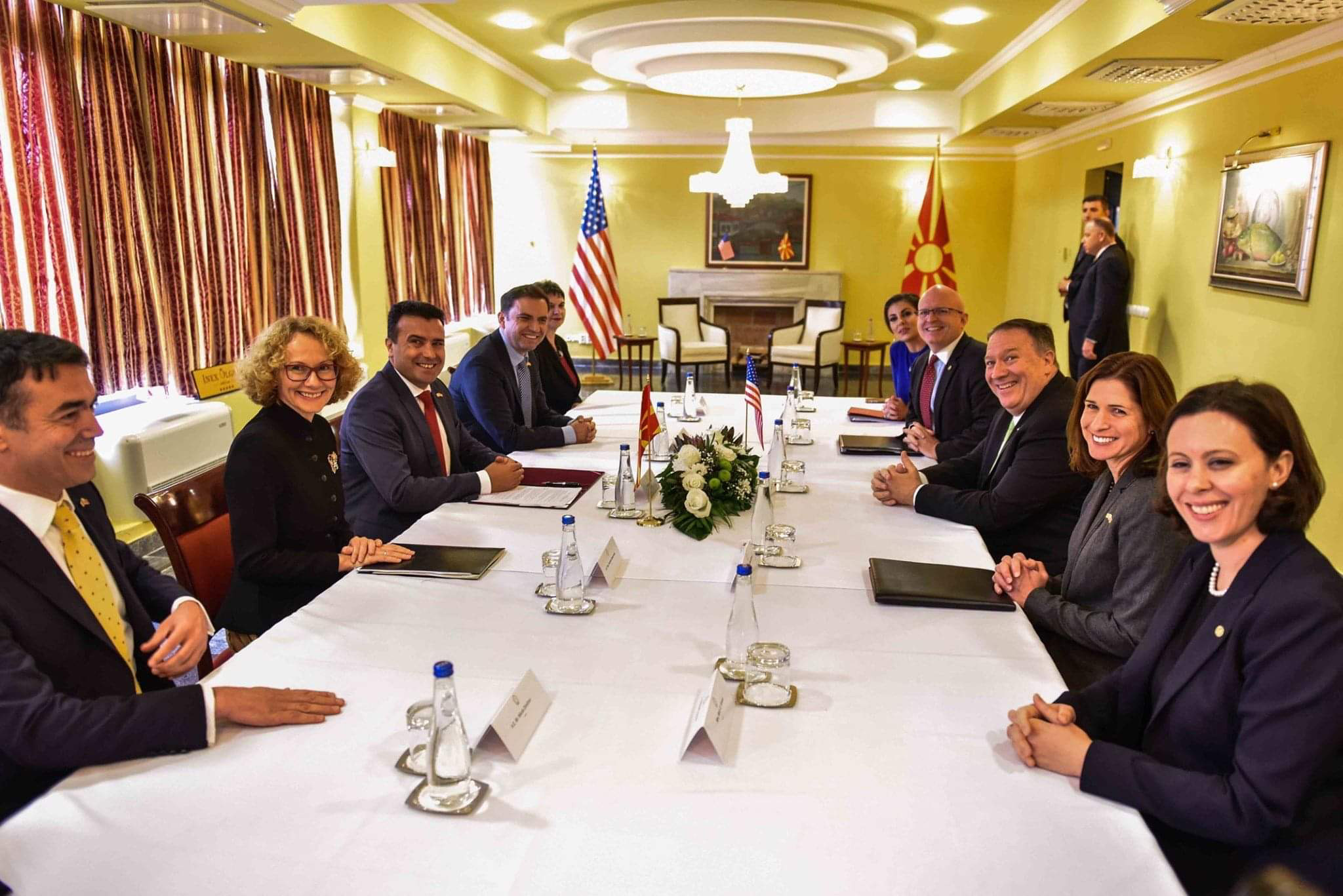 On his part, Prime Minister Zoran Zaev thanked the US for its strong support and strategic partnership. He said that in a few days they are expectinf good news from Brussels, which will be for good for the security of the region. "North Macedonia deserves to get a date for the start of the negotiations. A stable Balkan region is in the interest of the EU and this visit by Secretary of State Pompeo is important to us", Zaev said at a joint conference with the US Secretary of State, who held meetings in Ohrid with President Stevo Pendarovski, as well as with EU and other Government officials.
Pompeo visited the Sveti Marija church in Ohrid, which has been reconstructed and its frescoes preserved through USAID funds.
After Ohrid, Pompeo left for Athens as his final destination of his Balkan mini-tour./ibna