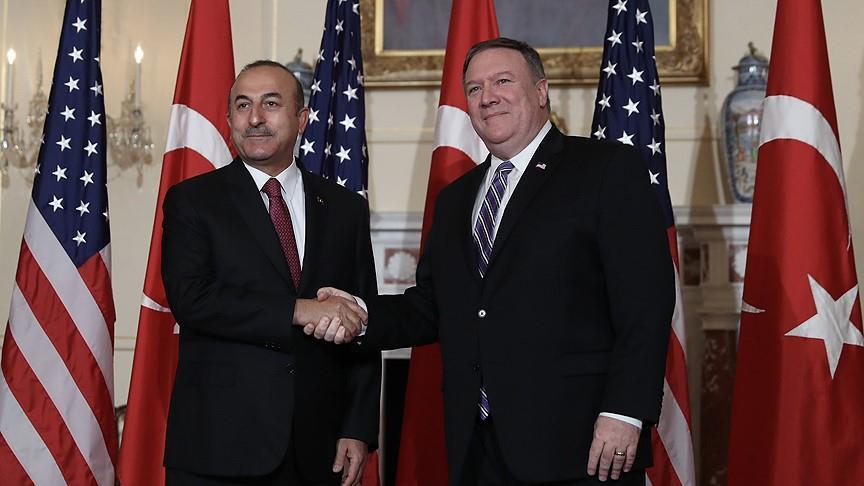 U.S. Secretary of State Mike Pompeo and his Turkish counterpart, Mevlut Cavusoglu met this Friday in Singapore on the sidelines of the ASEAN Summit and agreed keep up the effort to resolve issues between Washington and Ankara.
Bilateral ties have further deteriorated after the very recent sanctions that the U.S. imposed on Turkey following threats they would do so if the latter would not change its decision on the detention of pastor Andrew Brunson.
Ankara has deemed them unacceptable.
Speaking of the Pompeo-Cavusoglu meeting, State Department spokeswoman Heather Nauert said, "They spoke about a number of issues, and had a constructive conversation. They agreed to continue to try to resolve the issues between our two countries."
Reuters reads that Pompeo told reporters travelling with him to Singapore the United States had put Turkey on notice "that the clock had run and it was time for Pastor Brunson to be returned".
Referring to the sanctions, the American U.S. Secretary of State noted, "I hope they'll see this for what it is, a demonstration that we're very serious. We consider this one of the many issues that we have with the Turks."
"Brunson needs to come home. As do all the Americans being held by the Turkish government. Pretty straightforward. They've been holding these folks for a long time. We are going to work to see if we can find a way forward; I am hopeful that we can", he added…. / IBNA
Main Photo: Mevlut Cavusoglu (L) and Mike Pompeo (R)