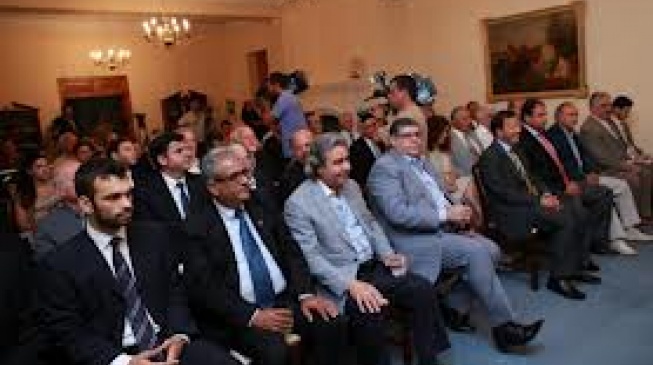 By Thanasis Gavos – London
For many Cypriots the United Kingdom belongs to the villains' camp when it comes to the Cypriot problem. Suspiciousness stemming from the long history between the two countries and the notorious diplomatic ruthlessness or prowess of the British runs high.
But probably a more or less equal percentage of Cypriots think the UK could be, or indeed is, a valuable ally. This is definitely the case for many of the Cypriots living in Britain.
Andrea Papaevripidis is the recently elected new President of the World Federation for Overseas Cypriots (POMAK) and he lives in London. He spoke to IBNA about his view on the prospects of the Cypriot issue settlement, and the special reference to the role of the United Kingdom was inevitable.
Also being the head of the ruling right wing Democratic Rally party's UK branch, Mr Papaevripidis has close dealing with the Conservative party in the UK. His inside knowledge has convinced him that the link between the two countries has been strengthened, creating positive circumstances that need to be used to Cyprus's advantage. "The upgraded relation has been evident in the behaviour of the English from day one of the crisis following the Eurogroup decisions. Since then they have proved they are trying to assist Cyprus. I believe there is the possibility of utilising this. Don't forget that we, as an organised community, have a vote in the UK elections. In some constituencies we even form a crucial voting party, especially in north London," said Mr Papaevripidis.
As to what the reason might be for such a desire by London to get closer to Cyprus, the POMAK President pointed to the wider issue of the UK's place in the European Union. "London has felt some isolation within the EU, as it doesn't always agree with the Franco-German axis. So they may be looking for allies and for us as a country in crisis and in need of assistance, the question is why shouldn't we grab this chance," noted Andreas Papaevripidis.
He went further by saying that his compatriots should not exasperate because of the special relationship between the UK and Turkey: "What we should be doing and always have in mind is work to persuade countries such as the UK to utilise this special relationship in order to assist in resolving our national problem."