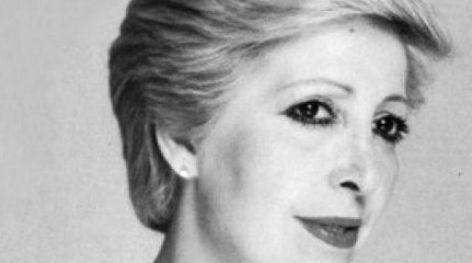 By Christos T. Panagopoulos –
One of the most important voices of Greek folk music, Poly Panou, "silenced" on Friday at the age of 73 years old. She has been hospitalized for the last months in Athens, confronting severe health problems.
Polytimi Koliopanou, as it was her real name, was born in Athens on October 28th 1940, but she grew up in Patrai.
Her story begins long ago, while she was a student at the primary school and was secretly going to hear all the new song of that era. She impressed everyone, when she was 10 years old, with her voice, many of her compatriots calling her a "music prodigy".
It was Grigoris Bithikotsis, the legendary music conductor, who discovered her talent and changed her life. He used to call her "the golden throat", due to her magnificent voice. It was her who first sang "The boys of Piraeus" of Manos Hatzidakis, the song who made later Melina Merkouri famous to the wide world.
"I sang for myself, I sing and continue to do so in the future, without fear no matter what", Panou had said in an interview several years ago.
Her funeral will take place on Monday 30 September in Athens First Cemetary.