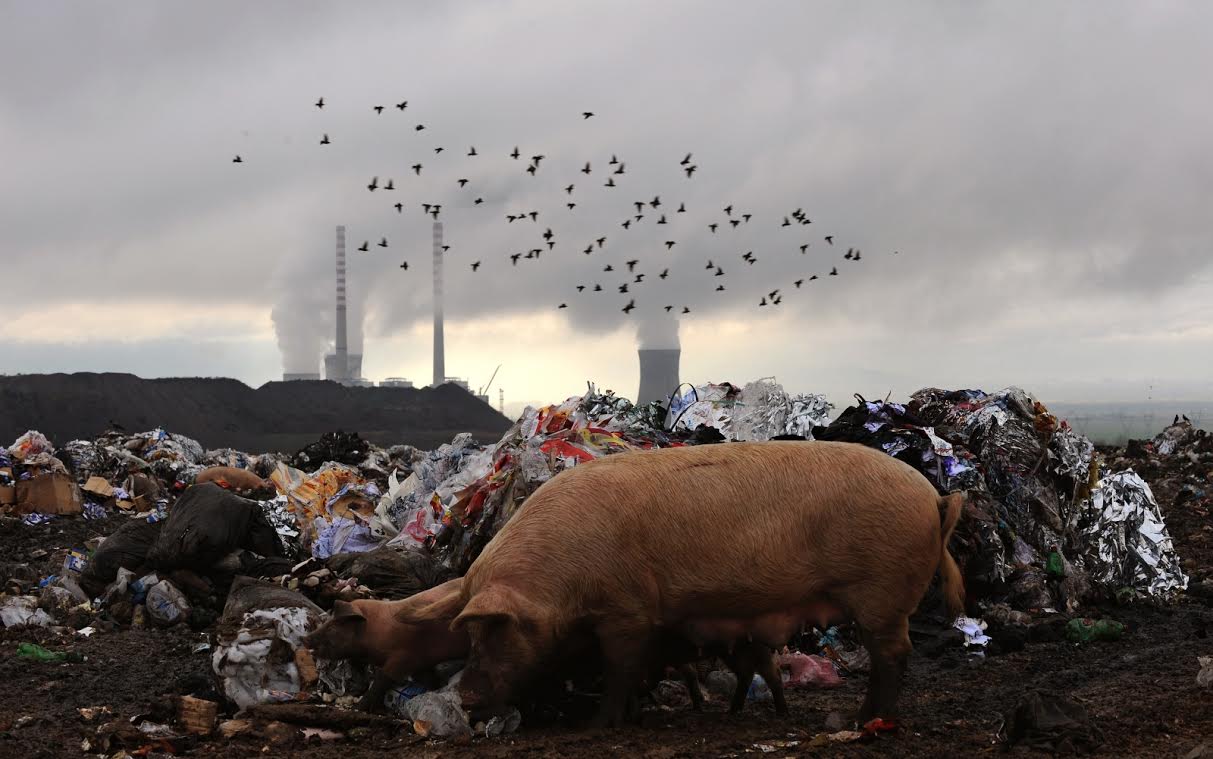 Skopje, 15 December 2015/Independent Balkan News Agency
By Naser Pajaziti
Levels of pollution in several areas in FYROM are very high. In the recent days, pollution in Tetovo was higher than the permitted levels. According to the data registered on Monday night and Tuesday morning, air pollution has reached record levels, while civil sector and many citizens call for schools to be boycotted. At midnight, PM10 particles reached a level of 996 micrograms per cube meter or 20 times higher than the permitted level.
All of this pollution is being caused by "Jugohrom" plant in the outskirts of the city, but also by the burning of other materials and wastes in this winter period.
One of the heads of EcoGuerrila, Arianit Xhaferi has called for protests, by urging parents not to send their children at school.
"I appeal to all citizens not to send their children at school. Let us not threaten the health of our children. We call on the commune of Tetovo to declare the state of emergency, due to the high level of air contamination", said Arianit Xhaferiu.
Sanije Aliu, a mother from Tetovo says that this pollution of the air must stop. "The government and the commune must take measures in order to stop this situation. This is not tolerable. We don't know why this plant which is poisoning our children, doesn't shut down", Sanije Aliu said.
But high levels of pollution have also been registered in several areas of Skopje, Manastir, Kavadar, Kercova, etc.
Ministry of Environment says that this pollution is not only being caused by "Jugohrom" plant, but also by the burning of wood during this winter period and by the growing number of cars in urban areas.
Public Health Institute says that hospitals have been overpopulated and the number of patients with respiratory and cardiovascular diseases in this period has gone up by 30-40%.
"Hospitals have been overpopulated. This must not come as a surprise to us, because we have a serious problem with air pollution. Air pollution doesn't only affect the respiratory and cardiovascular system, but all other organs. All organs are threatened by these toxic particles", says Dragan Gjorgjev, a doctor in the Public Health Institute.
One thousand people die on an annual basis in FYROM as a result of the air pollution.
The World Bank ranks FYROM fifth in terms of the number of deaths caused by polluted air. Meanwhile, Tetovo ranks first in terms of the most polluted areas. /ibna/