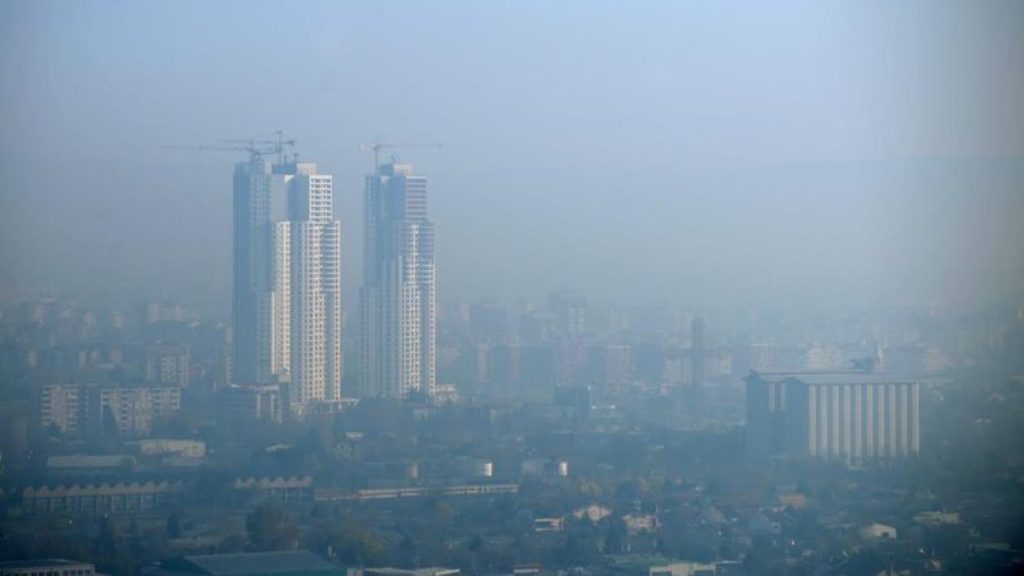 Citizens of Skopje have woken up today in a city covered by pollution.
A day ago, Skopje resulted more polluted than Culcutta, India, Dhaka, Bangladesh and many other world known metropolis.
Today's measurements indicated a level of pollution of 376 micrograms of carcinogenic  particles per cubic meter, ranking the capital of FYROM as the most polluted city in the world. Meanwhile, the situation has also been deteriorated by the fog, which is causing difficulties in transport. The majority of flights departing from the Skopje Airport have been suspended.
Solution and political clashes
The mayor of Skopje, Petre Silegov declared that the operation to clean the city of Skopje is part of the measures against the alarming figures of pollution in Skopje. He also underlined that authorities are working for a new concept of public transport, in order for people to use public transport and leave cars home.
VMRO-DPMNE has accused the mayor of Skopje, Silegov and the government for neglecting air pollution adding that they are not taking any measures to address the problem. This party said that the promises made by the mayor prior to the elections have now turned into a show.
The US and Russian embassies involved in the debate
The US and Russian embassies have also involved in the debate held today on pollution. Last night, the US embassy published a photo where the embassy's building could hardly be seen. The message on the publication was: "AirPollution in Skopje was so thick today, you could hardly see the embassy! What ideas do you have for cleaner air in Macedonia?"
Meanwhile, the Russian embassy has responded through Twitter, underlining that the Turkish Stream Pipeline would be the solution to this. "As our friends from the US embassy are searching for ideas for the air pollution in Macedonia, we want to help with a solution. Turkish Stream."
/balkaneu.com/