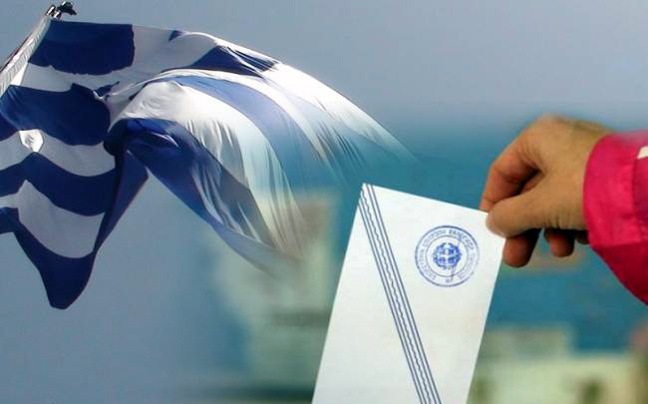 Athens, September 17, 2015/ Independent Balkan News Agency
By Zacharias Petrou
Two new opinion polls published Wednesday paint a conflicting picture ahead of Sunday's general election in Greece.
An opinion poll by Pro Rata for newspaper Efimerida ton Sintakton shows Syriza in the lead over New Democracy by 4%. The poll shows: Syriza 28% ND 24% Golden Dawn 7.5%, Potami 5%, KKE 5%, Independent Greeks (ANEL) 2.5%, PASOK 5%, Popular Unity (LAE) 3% and Enosi Kentroon 3%. The undecided voters stood at 15%.
In the previous Pro Rata poll Syriza led New Democracy by 5%.
A total of 71% of respondents watched the televised debate between A. Tsipras and V. Meimarakis on Moday with 41% saying none of the two was convincing. 33% said they liked Tsipras better in the debate while 26% said Meimarakis performed better.
Tsipras had more success with younger and undecided voters, while Meimarakis was seen as giving a stronger performance by those over the age of 55.
According to the poll New Democracy has been more successful at rallying supporters thus far with 83% while Syriza trails with 59%.
Meanwhile, a survey conducted by the University of Macedonia for Skai television showed New Democracy was set to win 30 percent of the vote, while Syriza would get 29.5 percent.
The poll also shows that the race for third place will surely be close too. Golden Dawn is on 6.5%, the Communist party is projected to win 5.5% while Potami and PASOK follow with 5% each. The Popular Unity (LAE) party which recently broke away from Syriza following Alexis Tsipras's pro-austerity U-turn will win 3% of the vote according to the survey with centrist Enosi Kentroon on 4% and ANEL missing out with 2.5%. Undecided voters came in at 6%.
Judging from the campaign speeches Alexis Tsipras and Vangelis Meimarakis made Wednesday, the Syriza and New Democracy leaders respectively will fight a fierce battle to sway undecided voters to their parties.
Greece needs to get rid of the system that is keeping its political life a "hostage", SYRIZA leader Alexis Tsipras said in an interview on private broadcaster SBC on Wednesday, citing the policies it intends to follow on the media and tackling vested interests.
New Democracy will invite all the parties to form a government of "cooperation, understanding and national responsibility" if it wins Sunday's elections, ND leader Vangelis Meimarakis said talking to young people at Gazi Square.