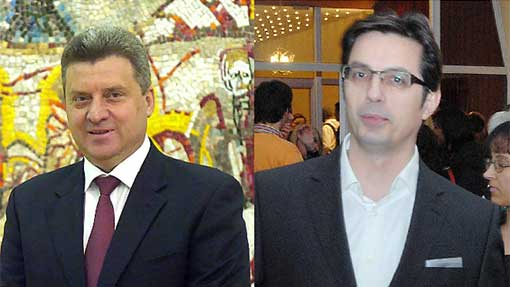 Skopje, March 19, 2014/Independent Balkan News Agency
By Naser Pajaziti
A public opinion poll conducted by the Center for Information and Research (CIG) has declared the Macedonian opposition presidential nominee, Stevo Pendarovski, a favorite in the elections.
According to the survey conducted with 2400 respondents, has given a great advantage to Pendarovski over the candidate of VMRO-DPMNE, George Ivanov, who runs for a second term.
"According to the results, Pendarovski may win even in the first round with 380 thousand votes", said Ana Kanga, directress of CIG.
According to her, Ivanov is losing popularity and his vocabulary is not suitable and positive toward media and citizens.
CIG survey also brings the potential number of votes that can be won by the candidates. Thus, Pendarovski could receive 380 thousand votes, Ivanov could receive 320 thousand votes, the presidential nominee of the Albanian Democratic Party (PDSH) could receive around 30 thousand votes and the fourth candidate, Zoran Popovski from GROM could receive around 15 thousand votes.
Meanwhile, a survey conducted by the Institute for Political Studies (IPIS) favors VMRO-DPMNE candidate, George Ivanov.
The results of the polls conducted by IPIS on the presidential elections produced the following results:
29,3% of respondents were in favor of George Ivanov; over 19,4% were in favor of LSDM nominee, Stevo Pendarovski, 6,1% were in favor of PDSH candidate, Iljaz Halimi; 8,7% didn't support any candidates and 35% still don't know who to vote for.
In the coming days, the number of surveys is expected to rise as far as presidential and parliamentary elections are concerned. /ibna/