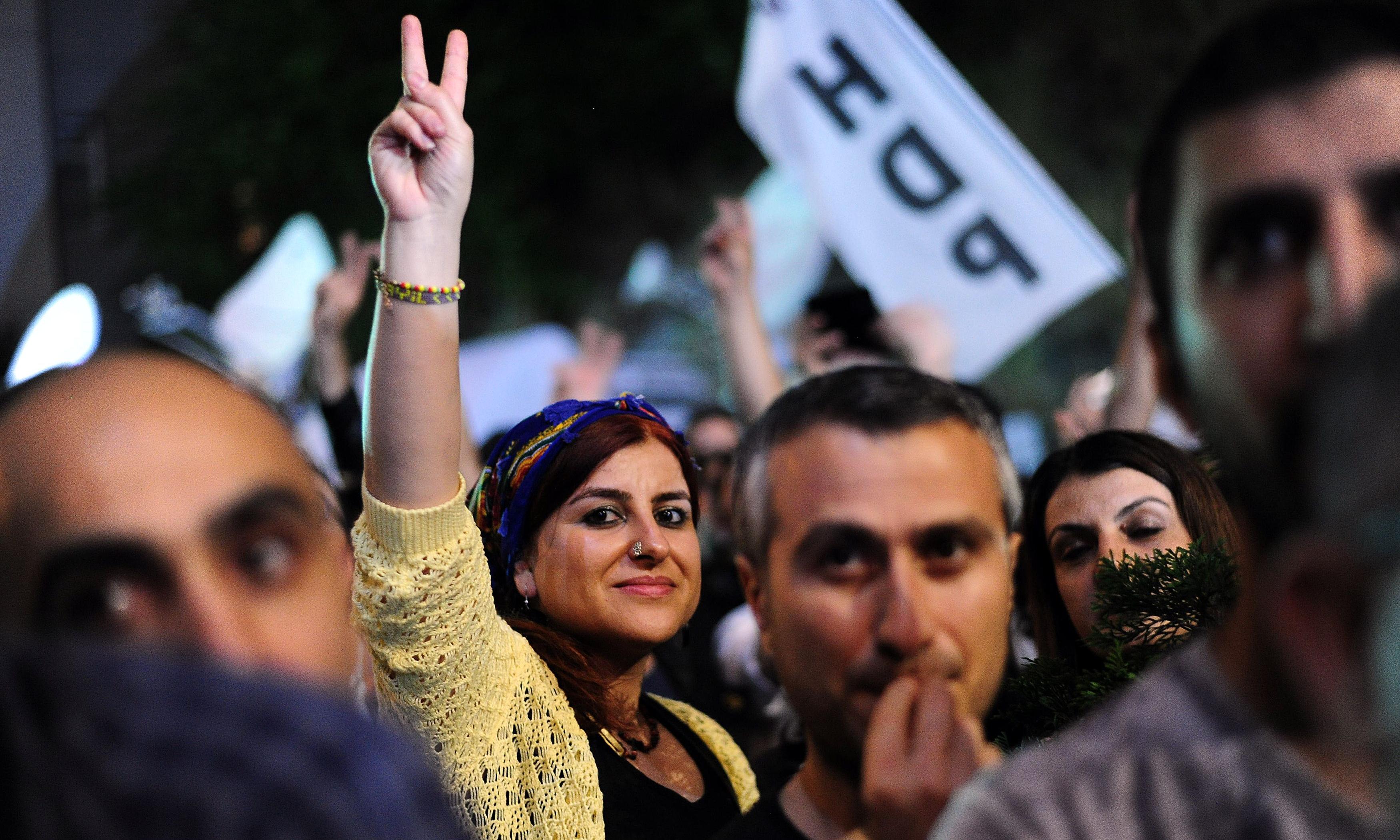 Ankara, August 27, 2015/ Independent Balkan News Agency
Davutoglu invites the HDP for cooperation, but does not want Kurds in the Government
By Manolis Kostidis
Impressive are the figures of the latest survey announced by the survey company Metropol, which shows an impressive increase of the rates of the pro-Kurdish party HDP in connection with the elections on June 7. The company predicts that the HDP may become the third political force in the country!
According to the survey, the rates of the AKP reach 41.7%, the CHP 25.5%, the MHP 15.7% and the HDP 14.7%.
Based on this poll, the number of MPs for each party is as follows: AKP: 259, CHP: 133, MHP: 74, HDP: 84.
In the elections of June 7 the AKP had received 40.8% and won 258 seats, the CHP 24.9% with 132 seats, the MHP 16.2% with 80 seats and the HDP 13.1% with 80 seats.
The Editor-in-Chief of Metropoll, Özer Sancar, argues that "the AKP has no luck to achieve self-reliance. The confrontational climate of recent weeks has not paid off for the AKP. The government should stop criminalising the HDP, otherwise it will lose more votes of Kurds, who will vote all the HDP".
Ahmet Davutoglu is trying to create a caretaker government that would lead the country to elections on June 7. He has sent letters to five MPs of the CHP, 3 of the MHP and 3 of the HDP.
The MPs of the CHP refused their participation in the government as did the ones of the MHP. An exception in the MHP is Tugrul Türkeş, the son of the founder of the Nationalist Action Party, Alparslan Türkeş, who accepted the invitation of Turkish prime minister, causing reactions in the Nationalists camp, who have made it clear that they do not want any cooperation with the AKP.
Davutoglu has sent letters to the HDP, but none of the MPs he addresses are of Kurdish origin and this causes skepticism in the party, regarding its participation in a caretaker government.