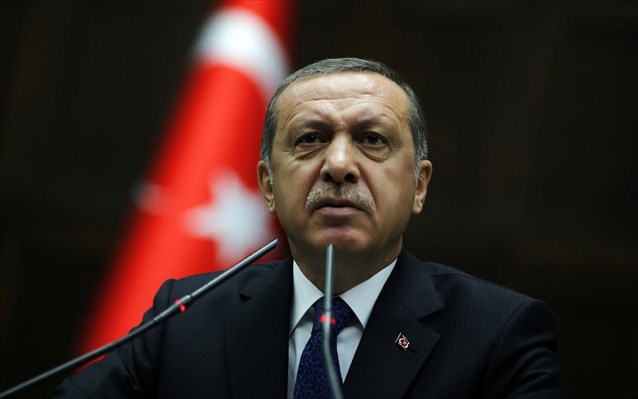 The presidential elections and the next day in AKP
By Manolis Kostidis – Ankara
A poll published by the website of the newspaper Radikal, shows that Erdogan will win comfortably in the presidential elections to be held on August 10. According to the poll company ANDY-AR, the Turkish Prime Minister leads with 55.5% of the vote, followed by Ekmeleddin Ihsanoglume with 34.9%. The candidate of the pro-Kurdish party HDP Selahaddin Demirtas is predicted to get 9.6% of the vote. If these forecasts come true, Erdogan looks set to achieve his main goal, which is to surpass 51% of the vote from the first round and be elected president without seeking the support of the Kurdish voters in the second round.
Another striking feature of the survey is concerns the succession of the Turkish Prime Minister. 76.2% of the voters of the AKP want to see Abdullah Gul as president of the ruling party, followed by Bulent Arinc with 7.3%.
The AKP, however, maintains its lead in all relevant questions for the elections. To the question about vote intention in the coming general elections it leads with 48.8% followed by the CHP with 25.2% and the Nationalist Action Party (MHP) with 15.1%.
Erdogan and the AKP show that they determine the political developments in Turkey without a strong political opponent, which this is a great success considering that the AKP came to power in 2002 and despite its the twelve years in power, its percentages instead of dropping are steadily increasing.
The possible election of Erdogan to the presidency is believed by many that will increase the power of the AKP as it will have complete control of the power, and many fear that the voice of the opposition will weaken.
The questions remain about the political plans of the current President Abdullah Gul, whose term expires in about a month.