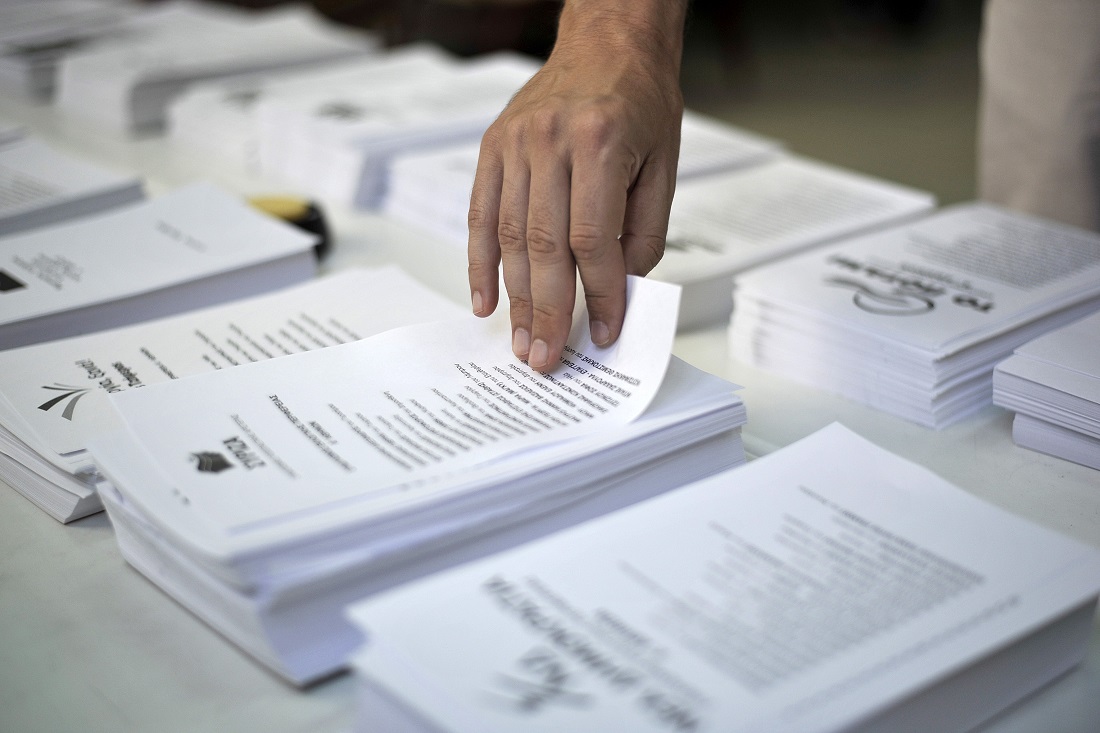 Two more opinion polls came to light this week, a few days before Greeks vote in European and local elections. Both surveys show ruling left-wing SYRIZA trailing the conservative main opposition New Democracy (ND) party.
Specifically, a poll for Rass on behalf of Action 24 TV station showed New Democracy on 31.7 percent, with SYRIZA on 23.2 percent. The two frontrunners were followed by the socialist Movement for Change on 8.7 percent, the Communist Party on 6.7 percent and neo-nazi Golden Dawn party on 6.4 percent. All other parties fall below the 3 percent threshold for entry to parliament.
The vast majority of respondents (73.5 percent) said they believed the Kyriacos Mitsotakis-led conservatives would win the 26 May European election, with just 20.3 percent saying Alexis Tsipras's SYRIZA would come out on top.
Nevertheless, it appears that the ruling party has only managed to rally its supporters by 52.5 percent, leaving much room for improvement in coming days. On the other hand, 87.2 percent of ND supporters appear intent to back the center-right party.
Meanwhile, an opinion poll by Alco commissioned by OPEN TV puts ND in a 6.3 point lead over the leftists. When deducting for valid votes, ND comes in at 29.9 percent, with SYRIZA on 23.6 percent. Golden Dawn (5.7 percent), the Movement for Change (5.7 percent) and the Communist Party (5 percent) all vie for third place.
Most notable, 30 percent of undecided respondents appear to have voted SYRIZA in previous elections, with 15 percent having opted for New Democracy in the September 2015 general election.
Analysts point out the rise of the Movement for Change in recent polls, as the party seeks to cement 3rd place in the upcoming election battles, with a view to increasing support in the general election expected in October 2019.
Addressing a rally in Achaia on Monday, Kyriacos Mitsotakis appealed to voters on the center-left to unite with New Democracy in the fight against populism. On the other hand, Alexis Tsipras has also personally appealed to what he calls "progressive" voters to join the fight against neo-liberalism and the far-right in Europe and Greece./ibna