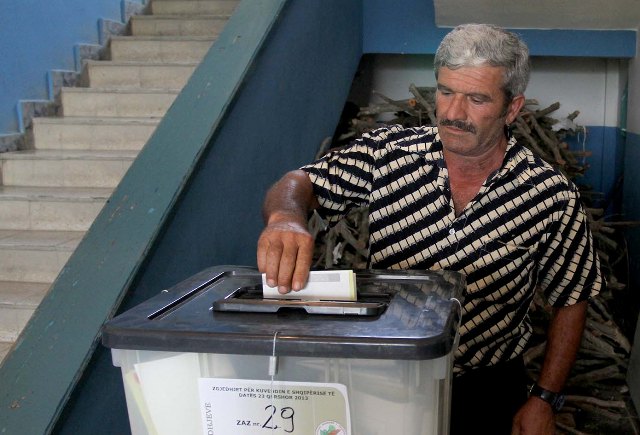 Tirana, June 23, 2013
The electoral process in Albania has been finalized on Sunday evening. Out of three million and three hundred thousand Albanians with the right to vote, from the preliminary data, around half of them is believed to have voted.
Meanwhile, the first media appearances by the two main political forces have taken place.
The first one to appear was the leader of the Socialist Party, Edi Rama, at 7.11 pm and declared that his party has won the elections.
"Based on our operative data, Renaissance has won over destruction. Alliance for a European Albania will achieve its announced objective of seats", 77 to 80 seats out of 140 of the total number, whereby 71 one seats are sufficient to form the new government.
A few minutes later, the Minister of Integration and spokeswoman of the government, Majlinda Bregu delivered a press conference. She declared that the Democratic Party has won the elections.
"Rama did the same thing that he did in 2009 and 2011, when he immediately declared the victory, while he was in fact insuring his defeat. I'd like to assure you that our surveys show that the majority of Albanian people have voted the Alliance for Employment, Wellbeing and Integration. Rama has never seen such a spectacular loss like this one", declared Bregu.
Earlier, Prime Minister Sali Berisha appeared on a press conference and called for poll centers to stay open even after 7 pm, which is the official closing hour, if there were still people waiting to vote. /ibna/