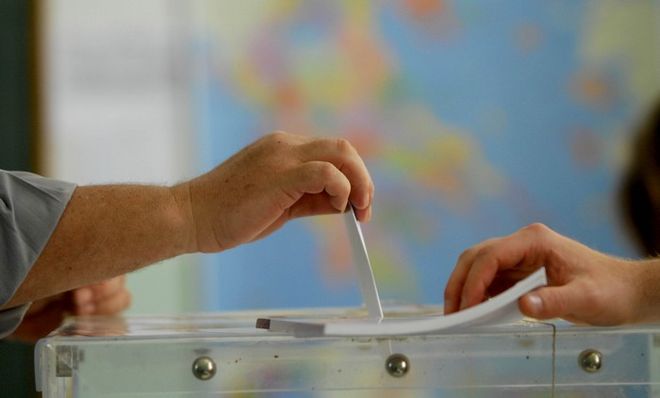 Athens, May 08, 2015/ Independent Balkan News Agency
By Spiros Sideris
With a difference of more than 20 points leads SYRIZA against New Democracy in a poll by Palmos Analysis for SBC-TV.
Specifically, in vote intention SYRIZA gathers 36.7% and ND 16.5%, followed by The River with 6.1%, the Golden Dawn with 5.4%, the KKE with 3.9%, the Independent Greeks 3.1%, PASOK by 2.5%, the Centre Union with 1.9% and the Socialist Democrats Movement with 1.1%.
70% of Greek citizens call on the government not to do back down from its 'red lines', such as labor market, collective redundancies and the pension system.
Specifically, in the survey of Palmos Analysis for SBC, which took place on May 5-6, 70% of the respondents calls on the government not to back down on the issue of collective redundancies, 63% do not give up on the return of collective bargaining, while 77% do not accept changes in the national pension system (retirement age, level of pensions, etc.).
Also, the vast majority of Greeks expects that there will an agreement will be reached with the lenders in the end, while as basic parameters and priorities of the government policy 52% of the respondents say that the country must stay in the euro at all costs, while 44% ask for Greece to leave the memoranda.
The results of the survey indetail:
Regarding the main government priority, the respondents stated:
-ensure the presence of Greece in Euro at any cost: 52% (35% of the voters of Syriza, 77% of the voters of ND)
-to extricate the country from the memoranda in every way (61% from Syriza, 19% from ND)
Regarding how they would characterize the negotiation between the government and lenders, respondents answered as follows:
-Non-existent: 29%
-Mild: 22%
– Hard: 43%
-No Opinion (spontaneous): 3%
As to whether there will be an agreement between the government and lenders, positively answers 46%, "probably yes" 29%, "probably not" 10%, "no" 9%.
With regard to whether the government will sign an agreement with the lender that is not consistent with its campaign commitments, respondents answered:
-to proceed to the agreement without a referendum: 46%
-to go to a rupture without a referendum or elections: 9%
-referendum: 23%
-elections: 10%
Regarding vote intention, SYRIZA gathers 36.7%, ND is at 16.5%, the River at 6.1%, the Golden Dawn at 5.4%, KKE 3.9%, the Independent Greeks 3.1%, PASOK to 2.5%, the Centre Union at 1.9%, the Socialist Democrat Movement 1.1%.
Between Antonis Samaras and Alexis Tsipras, more suited for prime minister is considered Alexis Tsipras with 57%, with Antonis Samaras gets 21%, with 18% answering "none of them".
In prediction of victory in elections: 67% of respondents believe that first party in the next election will be SYRIZA, with ND getting only 8%, while 21% answered "do not know/no answer".