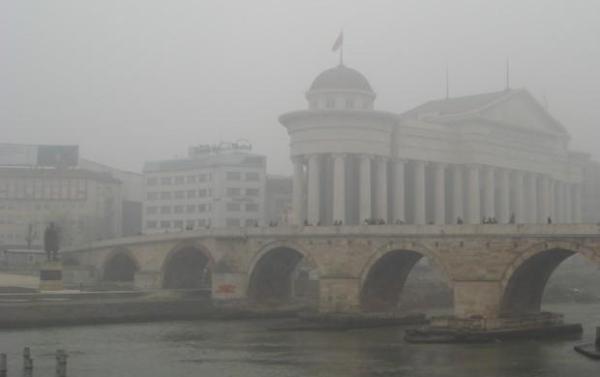 IBNA Special REPORT
Skopje, October 24, 2014/Independent Balkan News Agency
By Naser Pajaziti
In the recent days, the topic of the division of FYR Macedonia has resurfaced. This proposal had been circulating since 2001, when the country was involved in the armed conflict between the National Liberation Army (UCK) of Albanian ethnics and Macedonian security forces.
Former political leader of UCK, who currently leads the party in power, BDI (Democratic Union for Integration), Ali Ahmeti, has brought back this topic.
Ahmeti declared that in 2001, a proposal was launched for the division of FYROM by prime minister of that time, Lubco Georgievski, but he didn't accept this proposal.
"During the 2001 conflict, we were proposed a project for the division of the country, but I, as political leader of UCK and the general military staff had rejected this project", said Ahmeti.
But, several hours later, Georgievski, who now leads non parliamentary party VMRO-NP, has rejected Ahmeti's claims by considering them as false claims.
"As far as the declaration of the leader of BDI, Ali Ahmeti is concerned, given for several media in relation to the 2001 conflict, I want to say the following: The first time that I talked to Ali Ahmeti was on the tenth anniversary of the Ohrid Agreement. This means that I have never talked to him in the last 10 years. As far as his predictions for the idea of the division of the territory are concerned, I believe that he has talked to other participants who were part of the talks of the Ohrid Agreement or the media, because a lot has been talked and written by media of Macedonia", said Georgievski.
The plan for division or known as exchange of territories was announced by the Macedonian Academy of Sciences and Art in the period when the 2001 armed conflict was escalating. At that time, the project to exchange territories with the Republic of Albania was circulating on the media. In other words, Albania was going to be given Tetovo, Gostivar and Diber, while FYROM would be given several villages around Pogradec and Prespa.
The initiator of this plan was academic and former head of the Academi, Georgi Efremov. The late academic had said that this exchange must be entirely peaceful and must be finalized in three months. Efremov had described his plan as "a document that saves Macedonia".
But, several years ago, the Academy distanced itself from the plan, stressing that it had been promoted by several academics.
The division of the country has also caused a debate among public opinion and Bulgarian media. Two years ago, Bulgarian newspaper "Novinite", wrote that the division of FYROM is the most peaceful option for the future of this country in order to avoid scenarios of horrible conflicts. "To preserve peace and prevent new scenes of horror in the Balkan, it's necessary to examine all options, while the most justified solution is the division of Macedonia", writes "Novotine". /ibna/