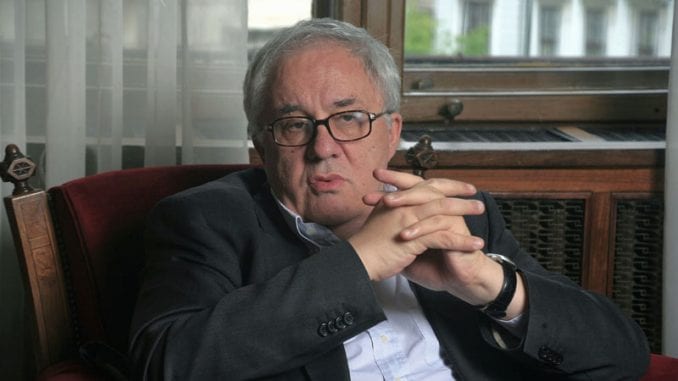 "Politics has eaten life in this country", said Vladimir Kostic who has been reelected for the president of the Serbian Academy of Sciences and Arts (SANU).
After Thursday's vote, Kostic said that plenty of SANU's activities "are being neglected" by the public in Serbia. In his words, the Academy has experienced "accusations for different things" adding, however, that SANU should both pay attention to all criticisms "and react" on proven mistakes.
Kostic told reporters that the Academy has shown "serious maturity".
He received 97 votes out of the 112 Academy members who have taken part in the process.
Kostic said that he has expected less votes in his favor. The responsibility for "what will be occurring in the next four years" will be on the new SANU leadership, he added.
"This support scares me more than the one I got the first time", Kostic said, recalling that, "according to many", he got only one vote more than his rival four years ago.
"One vote, a vote from anyone in this house, means a lot to me. I have the impression that there are many important, serious persons in this house. The fact that they are not recognized enough is shameful for Serbia", Kostic underlined.
He said that he wishes to both SANU and the media to offer "some kind of alternative" to society in Serbia, "a form of normality that this society deserves".
SANU does make efforts in that regard, Vladimir Kostic concluded./IBNA