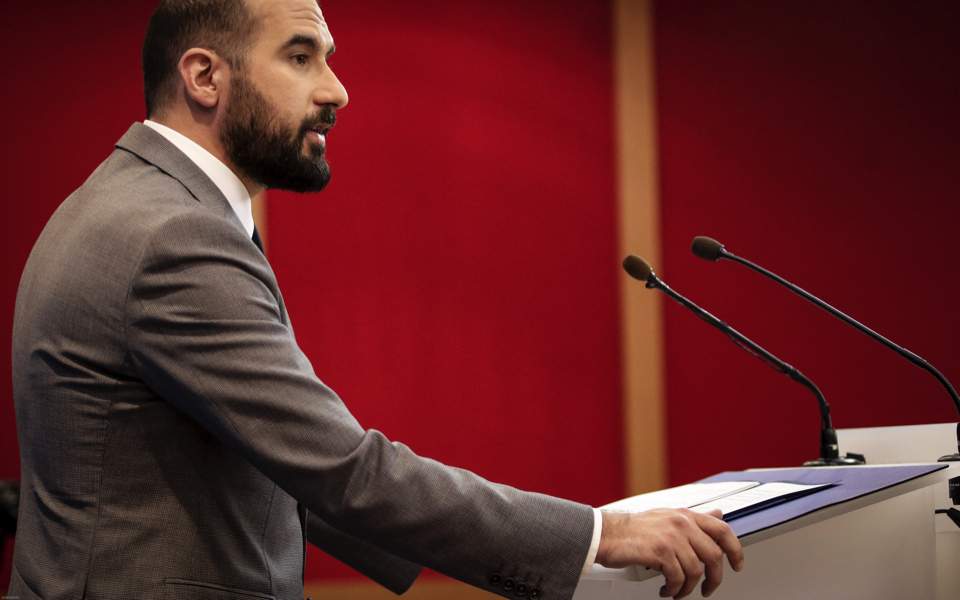 Greek government spokesman Dimitris Tzanakopoulos held a press conference

on Monday

, during which he defended the Prime Minister Alexis Tsipras' reaction to the Attica wildfires in recent days, in response to direct criticism levelled at the PM by the opposition and several mainstream media.

According to the government spokesman, the Greek premier was not misinformed about the number of casualties nor did he attempt to downplay the extent of the catastrophic fires when he spoke to reporters last Monday night. "Dead people cannot be hidden […] when we had confirmed the deaths I personally issued a statement", Tzanakopoulos explained.

Tzanakopoulos also defended Tsipras' decision to visit the town of Mati one week after the deadly fire, unaccompanied by reporters. He said the PM wanted to speak to residents and not put on a show for the cameras. "He stayed for about an hour, there was no hiding or anything" Tzanakopoulos pointed out.

Responding to a question about a possible cabinet reshuffle, the spokesman said this was the last thing on the Prime Minister's mind.

The spokesman went on to accuse media outlets of using the tragic story of the wildfire deaths to attack the government, while urging the opposition parties to assume a portion of responsibility.

Finally, recounting the measures the government will take to support survivors, he said the PM has ordered procedures are swift and not encumbered by bureaucratic procedures.

Earlier

on Monday

, Tsipras visited the town of Mati. In a tweet, he expressed his "indescribable grief" and "immense respect" for those who battled the blaze and are now involved in the post-fire restoration work. Main opposition New Democracy said Tsipras's visit to Mati was a "publicity stunt" aimed at deflecting public attention from the government's failings during the tragedy.
In a statement, New Democracy said "an entire week passed since the national tragedy before Mr. Tsipras could visit Mati like a thief, and in a totally protected environment."

"The people, however, are no longer convinced by publicity stunts. They want to know the whole truth as to how so many lives were lost for no reason," the main opposition party said. "Mr Tsipras must realize that people must be held accountable for the mistakes and omissions made on July 23," it said…. / IBNA
Main Photo (File): Government spokesman Dimitris Tzanakopoulos